Happy Thanksgiving, everyone! No School at Finley-Sharon on Wed., Nov. 25th thru Fri., Nov. 27th. Enjoy your holiday and stay safe!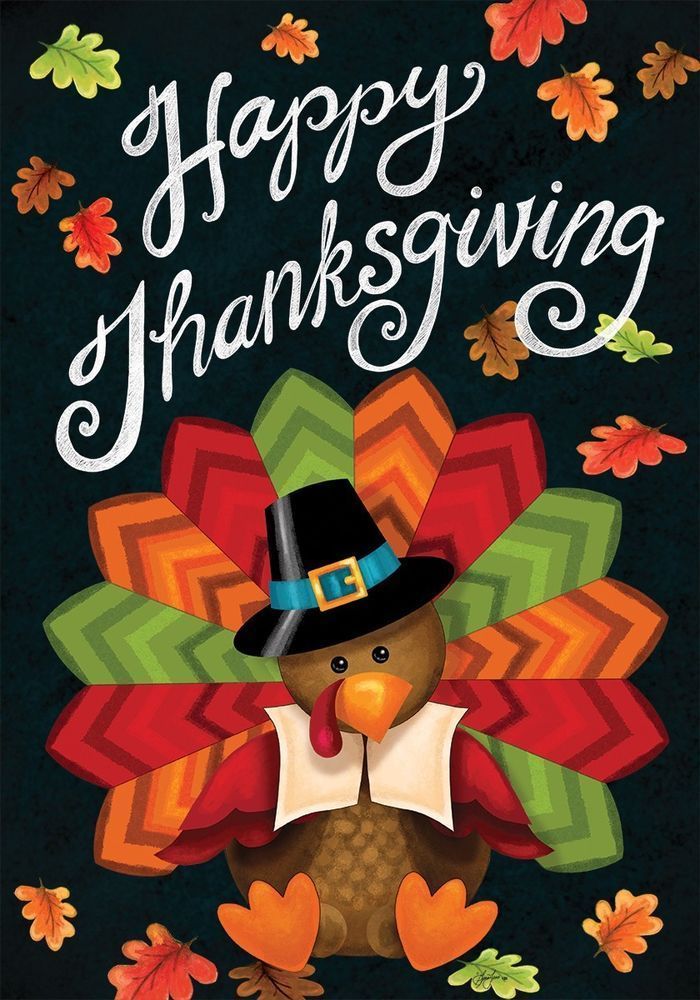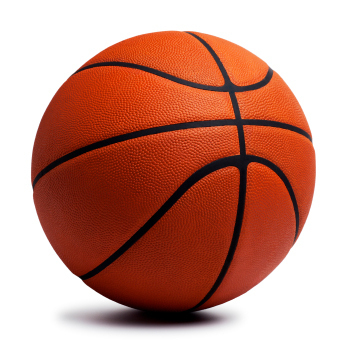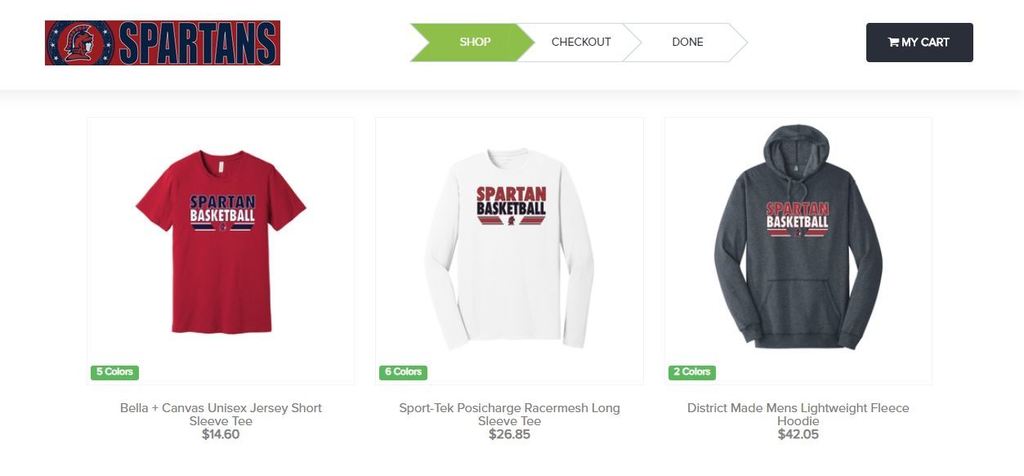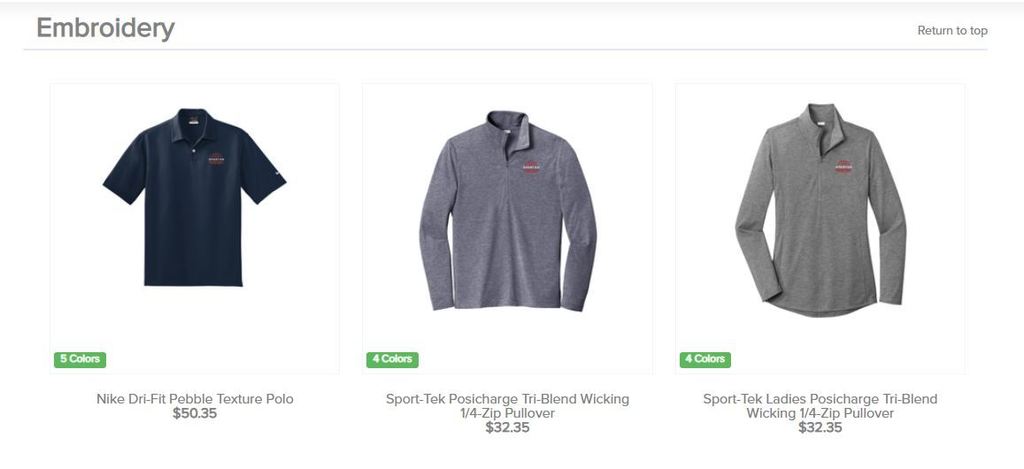 Congrats to the FSHP football players who have been named All-Region or All-Region Honorable Mention. Congratulations! All Region: Haiden Huschka, Cody Reamer Honorable Mention: Will Erickson, Xyler Carson, Owen Zerface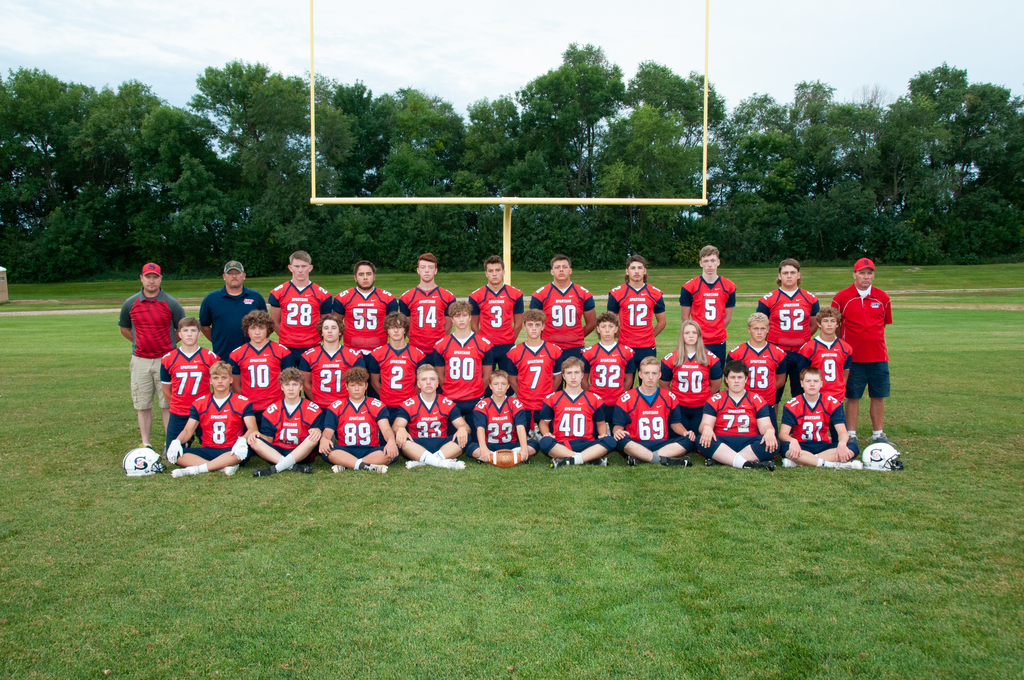 Congrats to the 2020 Varsity VB team who has earned the NDHSAA team scholar award! NDHSAA recognizes teams that have met a cumulative 3.20 Grade Point Average as Team Scholars. The Lady Spartans had an average GPA of 3.88! Congratulations to all varsity players on this awesome achievement!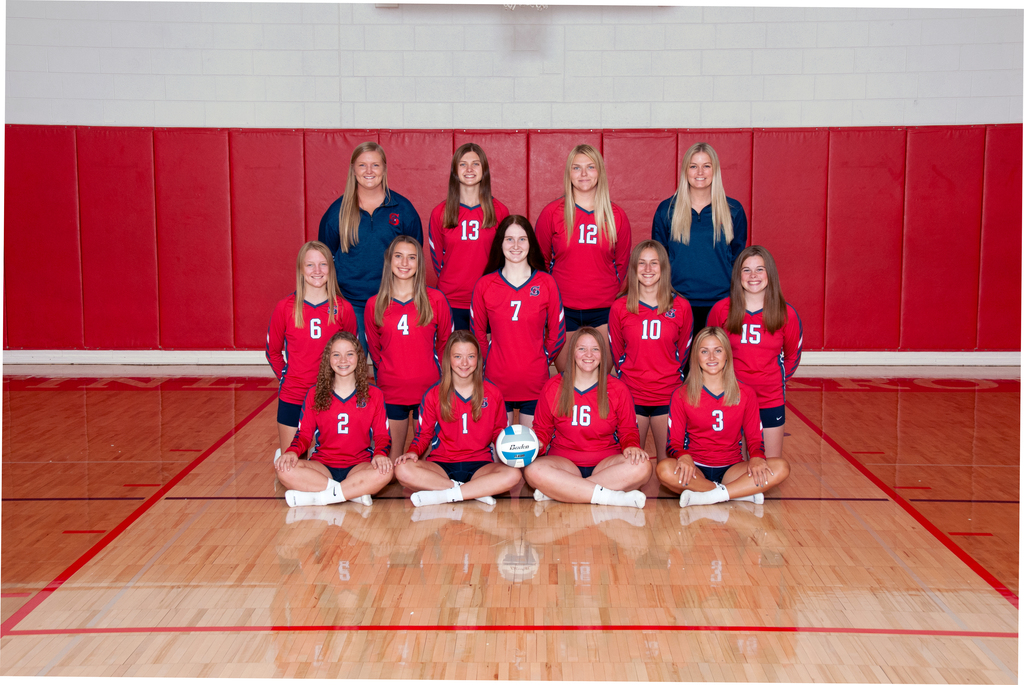 Congrats to FSHP Volleyball All-Region players, Beth Mehus and Marissa Mitchell! Congrats, also, to Coach Carissa Mehus, for being named Reg. 2 Coach of the Year!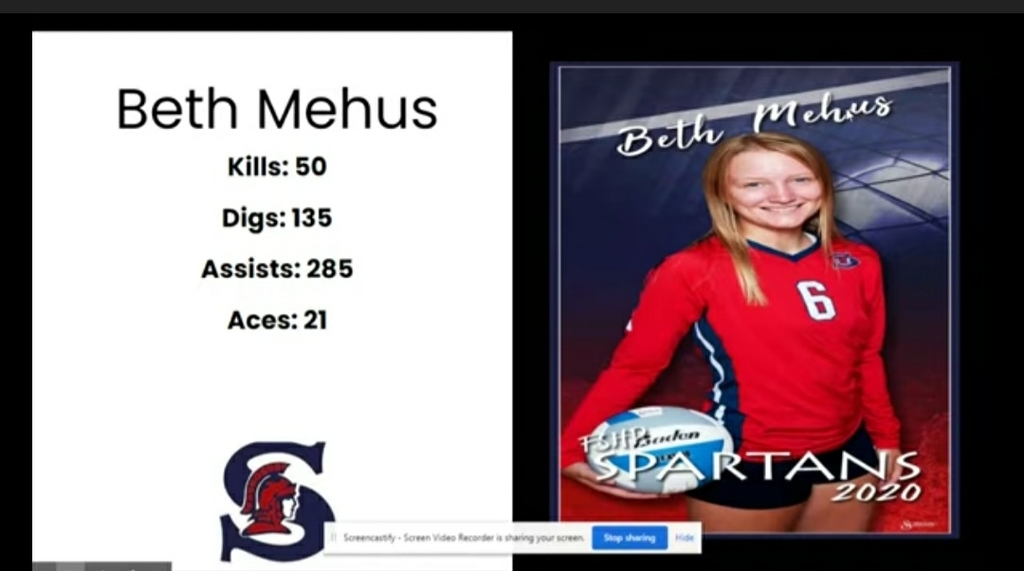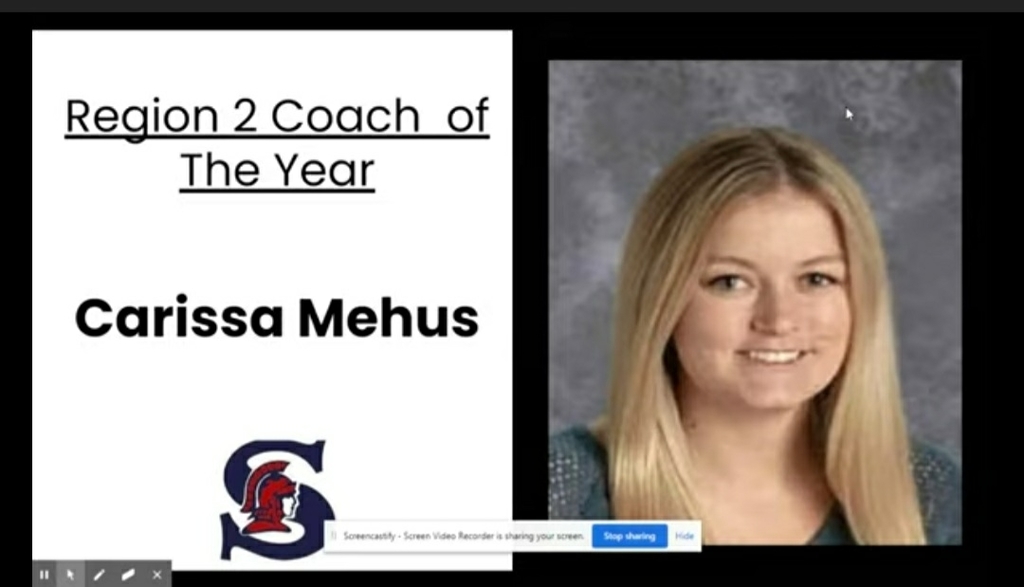 Congrats, Lady Spartans, on a great season! The team finished 3rd overall in the Region. We are proud of you!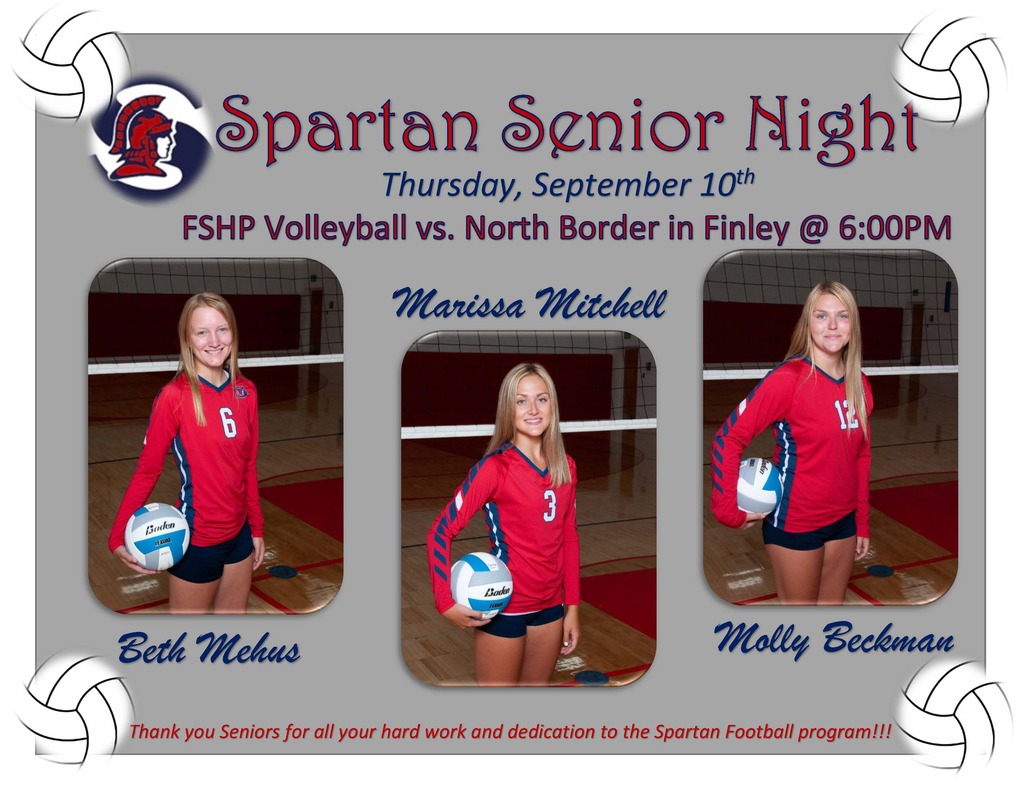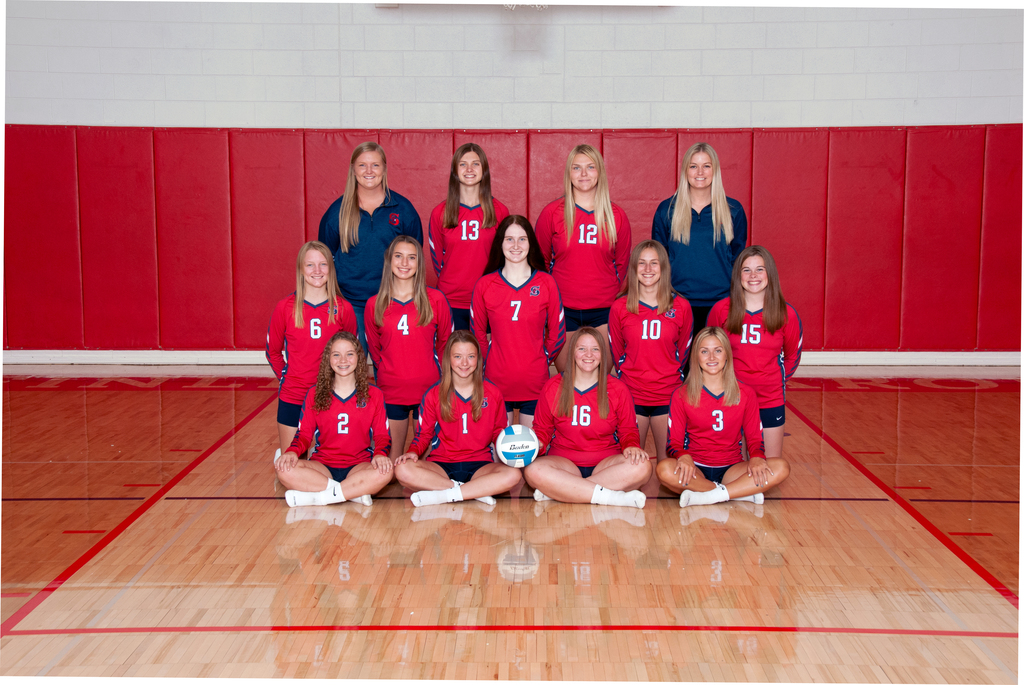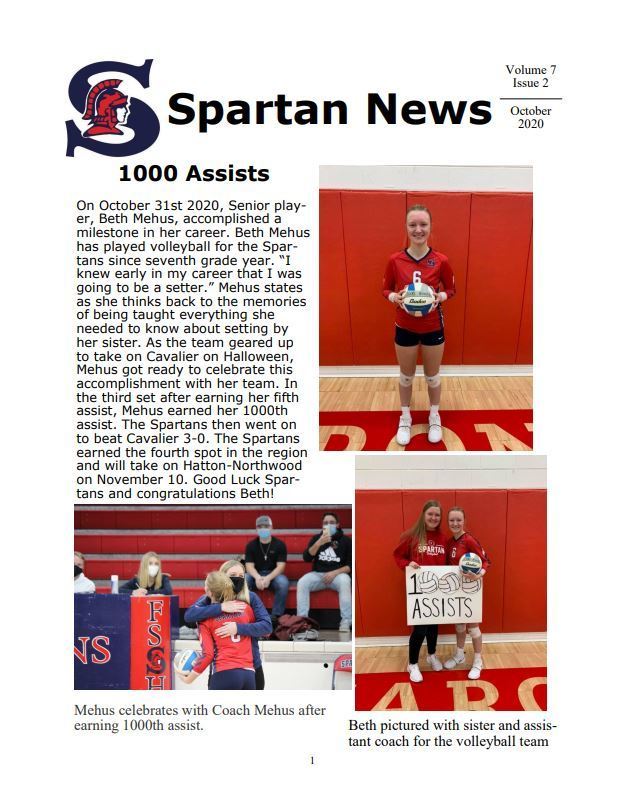 Congrats, Lady Spartans, on an awesome win tonight against Hatton-Northwood!
Reminder...no school at Finley-Sharon on Wed., Nov. 11th to observe Veteran's Day! Thank you, Veterans!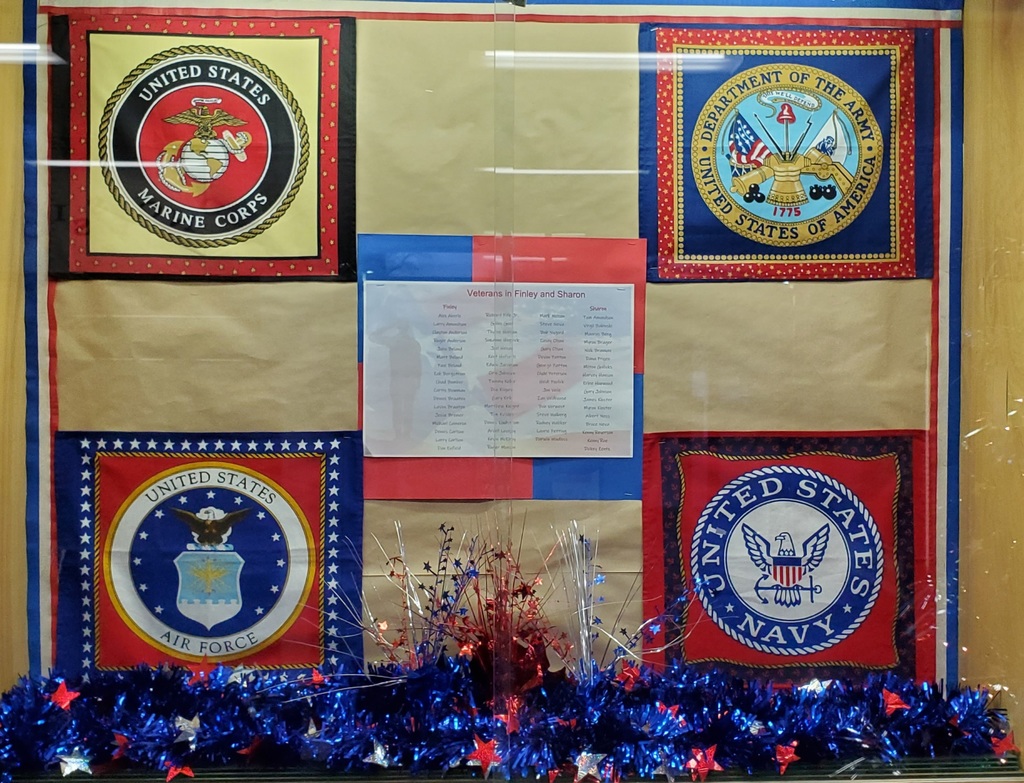 Tues., Nov. 10th: Region 2 Volleyball--Varsity VB match here at Finley-Sharon vs Hatton-Northwood 7:00 pm. Good luck, Spartans! Vouchers will be available to parents only. Sorry, no tickets will be available for the general public. Masks are required. Match will be streamed on
www.yourliveevent.com
We do not have school this Wed., Nov. 11th in observance of Veterans' Day! A veteran is someone who has served in the military. To recognize Veterans' Day, we have a lighted tree in the lobby. If you have "Veterans' Day Stars" to hang on the tree, please bring your sheet to the school office on or before Tues., Nov. 10th. Thank you for helping us remember and honor our Veterans!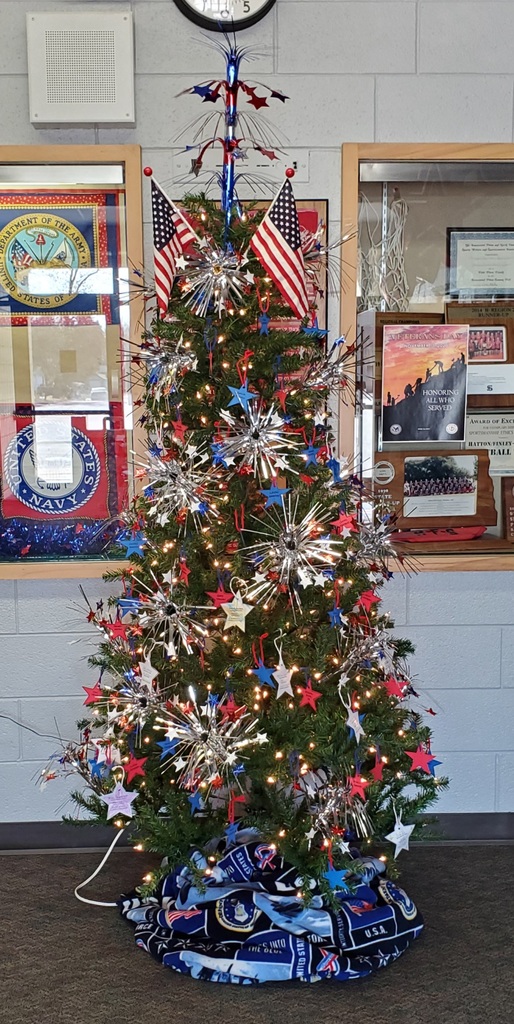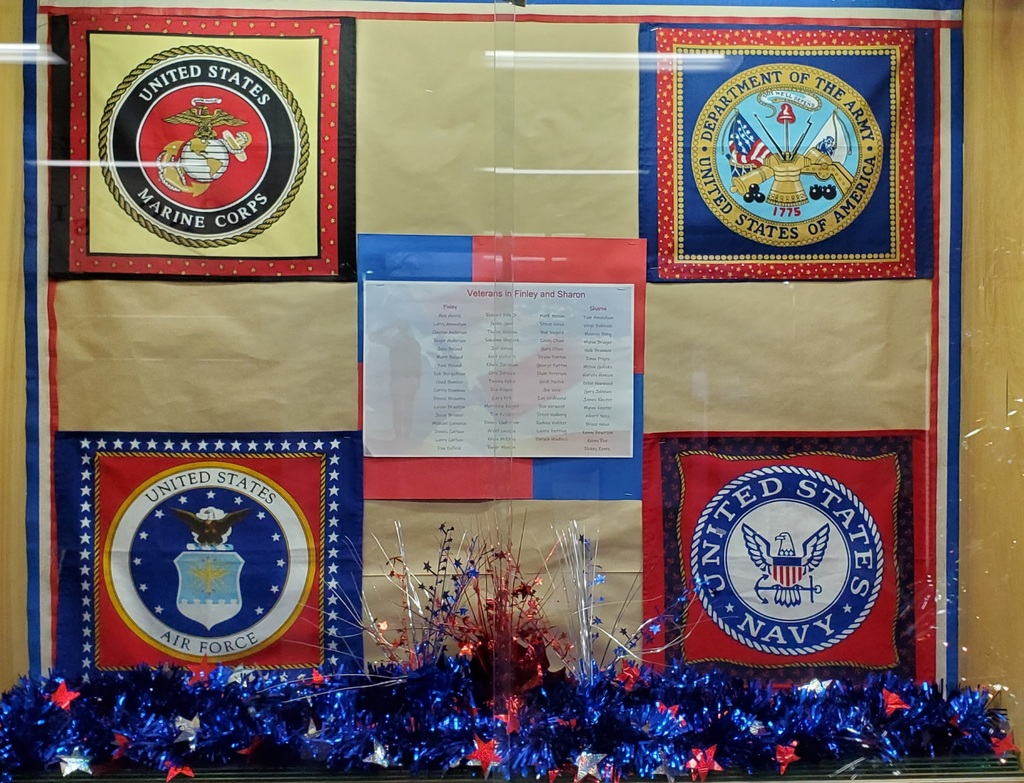 Finley-Sharon 5th graders brightened the days of Luther Memorial Home residents recently. They made 100 paper wreaths for the residents' doors, along with sending each one a note. Thank you, Mrs. Dale & grade 5 for being so thoughtful!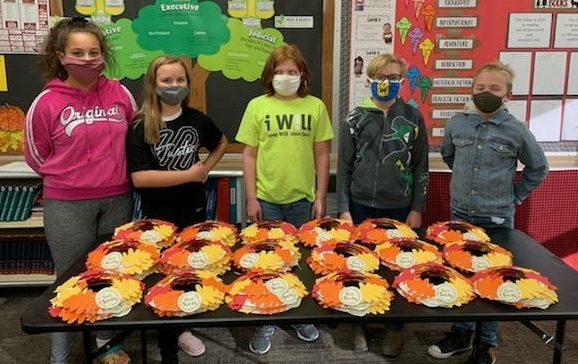 This week, Finley-Sharon 5th graders & Mrs. Stephanie Dale, along with Mr. Tyler Gustin, HS Social Studies teacher, organized a mock election for all of the students at F-S. Elementary students voted for North Dakota Governor & US President; grades 7-12 used the ballot that the residents of Steele County used. The results of the F-S mock election--Gov. Doug Burgum was re-elected and President Donald Trump was also re-elected. The 5th grade students protected the ballot box before the votes were canvased!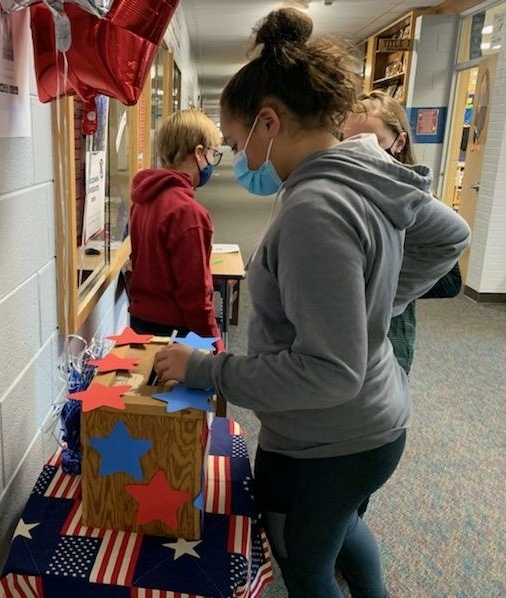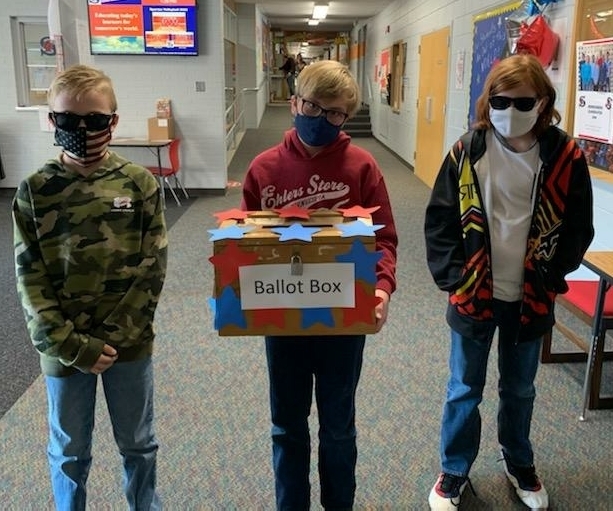 We are excited to say that we have recently heard from the following alumni...Danielle (Maus) Bremer, Laura (Fetting) Cook, Steven Fetting, Jessica Jacobson, Amy (Johnson) Mason, and Kari (Goughnour) Satrom. We continue to encourage our alumni to contact us for our project! Please send your info. (Name (maiden, if applicable), grad year, where you live, & occupation) to admin@finleysharonschool or direct message our school page on Facebook. Thanks...we look forward to hearing from you!!
Tues., Nov. 10th: Region 2 Volleyball Tourney--FSHP vs H-N in FINLEY at 7:00 pm. Masks are required; attendance will be limited. More info. to come! Good luck, Spartans! Match will be live streamed on
www.yourliveevent.com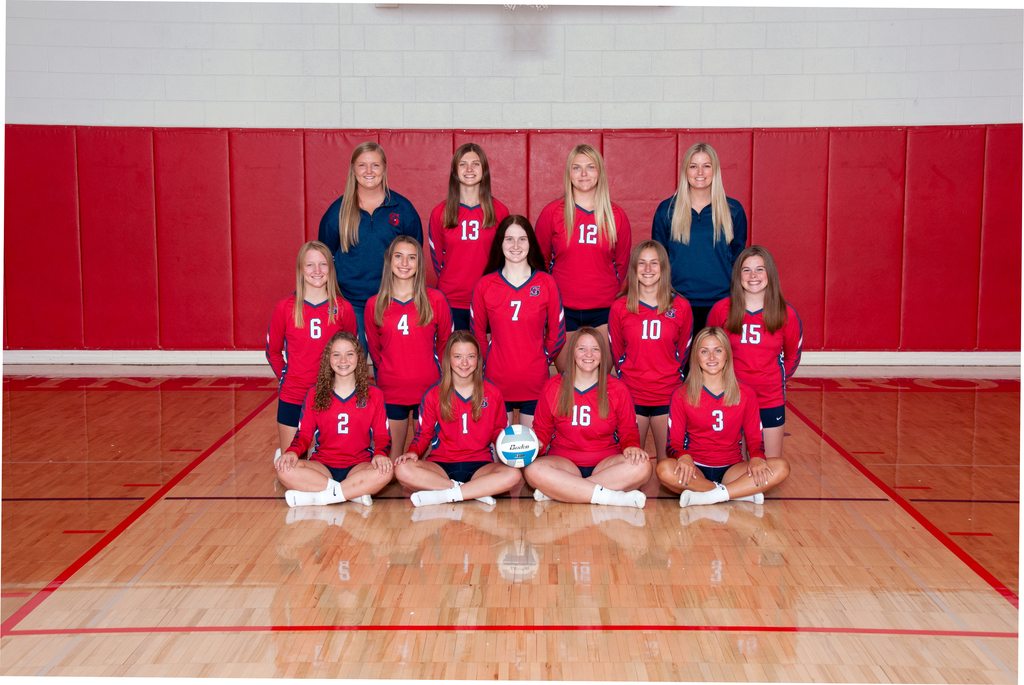 School will dismiss at 1:30 tomorrow for teacher in service. Buses will run at 1:30. No after school program tomorrow.