Reminder--FALL ATHLETES! There are meetings tonight for you and your parents... Volleyball-at MPCG HS 7:00 pm- Parent-Player meeting Football-at Hope-Page HS 5:00pm- Impact Testing & Pad Handout 7:00 pm- Parent-Player meeting Remember to get Physical Forms turned in to the school office before the first day of practice!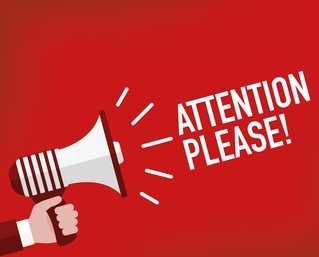 Info. for Volleyball players and parents is here regarding the meeting on Tues., Aug. 3rd. Also, please note the online store website for players in grades 9-12. And the tentative practice schedule for the first week is... Aug. 16th: practice 8:30-11:30 am, Aug. 17th: practice 8:30-11:30 am, Aug. 18th: practice 3:30 pm, Aug. 19th: practice 6:00 am, Aug. 20th: practice 6:00 am, Aug. 21st: Scrimmage @ Thompson (am)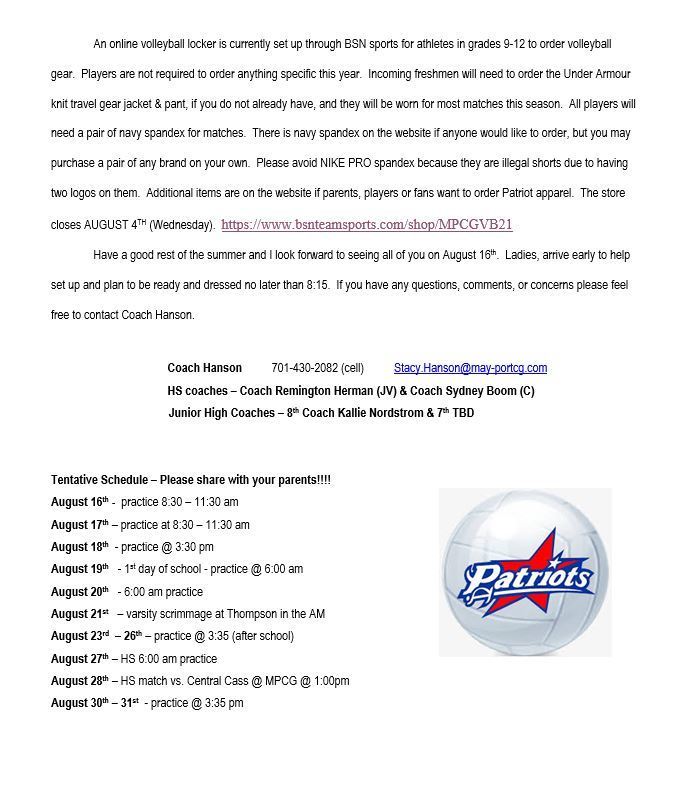 All Volleyball & Football players--please see your email from Mr. Race! Note--all athletes need physicals this year, so please make sure you have had a physical taken and on file in the office by the first day of practice. Students may not practice without a physical.

Varsity Football Players--please see this August practice/game calendar!

Parents of athletes, please be watching the MPCG School website or download their school app for upcoming info regarding athletics. We will do our best to keep you posted here as well! The first important message is here...
https://www.mayportcg.com/

Remember...our school continues to benefit from the General Mills Box Tops program, if you install the app on your phone and scan your receipts. It's super easy and a great way to help our school! You can find the Box Tops App on Google Play or in the Apple Store. Thanks for helping!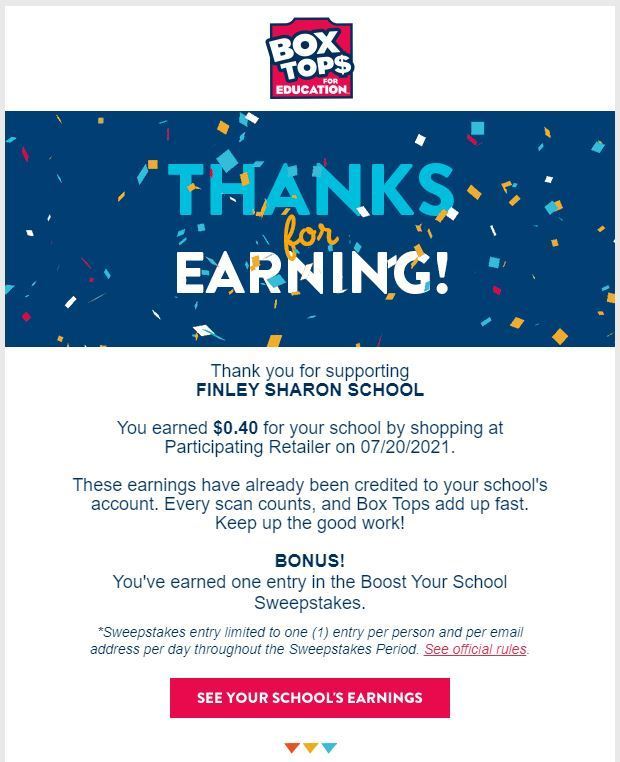 The F-S July School Board meeting has been moved to Thursday, July 15th at 7:00 am.

Reminder--Athletes! Prior to participation (including practice), a student participating NDHSAA sanctioned athletic activities and representing his/her school must have on file with the superintendent, principal, athletic director or school nurse, an annual NDHSAA-approved Athletic Pre-Participation Health History Screening and Physical Examination clearance form completed by a qualified health care professional (i.e. Doctor of Medicine of Osteopathy, Nurse Practitioner or Physician Assistant under the supervision of a physician); the Athletic Pre-Participation Health History Screening and Physical Examination is valid for one school year; a physical examination completed before April 15 is not valid for participation the following school year. Physical Forms may be obtained here...
https://ndhsaa.com/files/NDHSAA_Physical_Form.pdf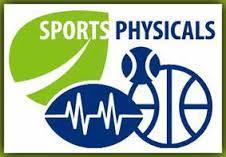 Exciting things are happening on our playground, therefore, it will be closed until further notice. We will continue to post the progress!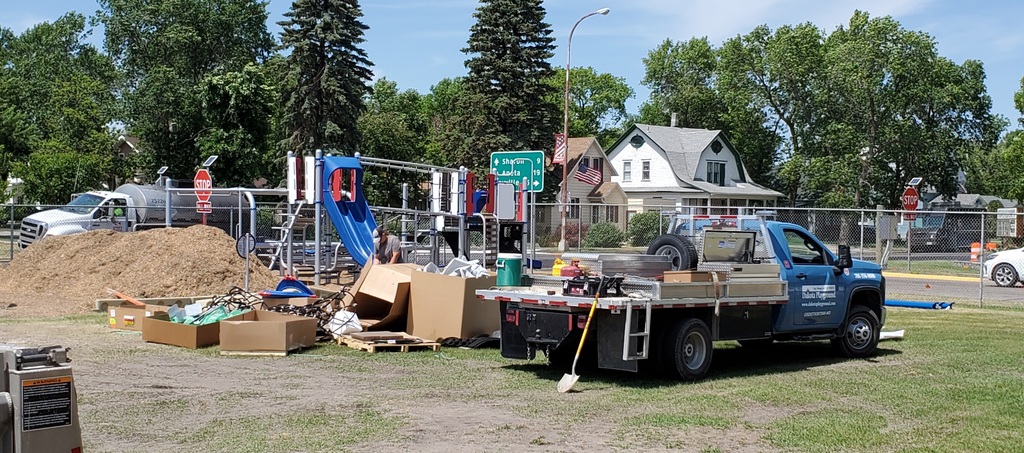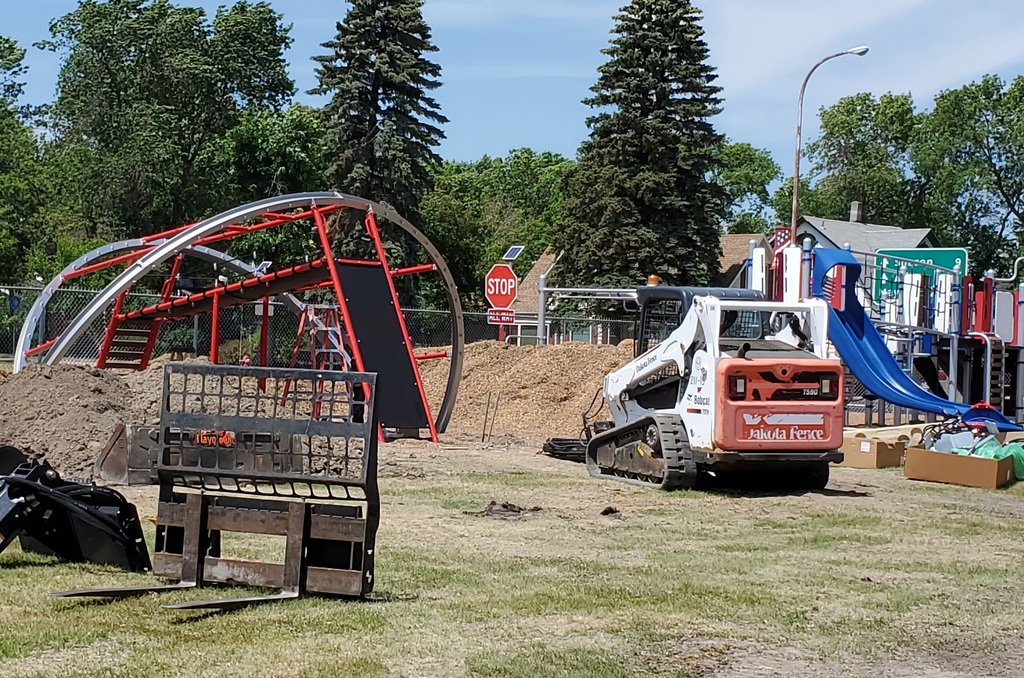 Contact Jeff Larson at 701 524-2420, if interested!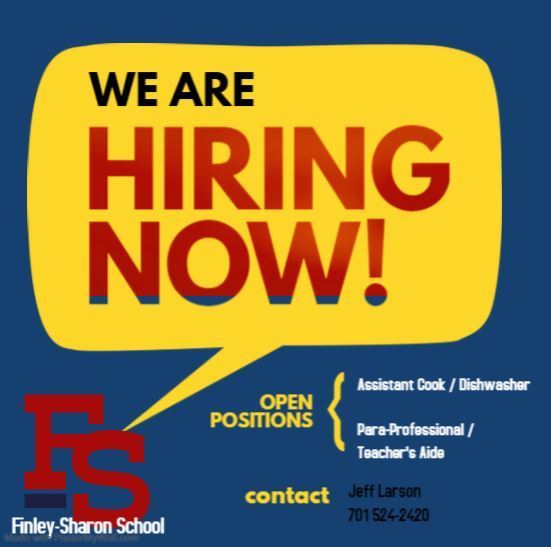 Due to the installation of NEW PLAYGROUND EQUIPMENT, our playground will be closed until further notice!

Your stories about the Covid-19 Pandemic are important to us! We would probably all like to forget about this crazy time in our life...but as we have told our students, we are "living in history" that they will be sharing with their future kids and grandkids. The F-S School has collaborated with the Steele County Museum for this project. Our pandemic photo display board (pictured above) will be traveling around Steele County throughout 2021. In fact, the board & story sheets will be on display at the Finley Motors Customer Appreciation Supper and Car & Bike Show this Thursday, June 10th. Please take a minute to jot down your thoughts about the last year! Thank you for helping us record this crazy time that we have been living in!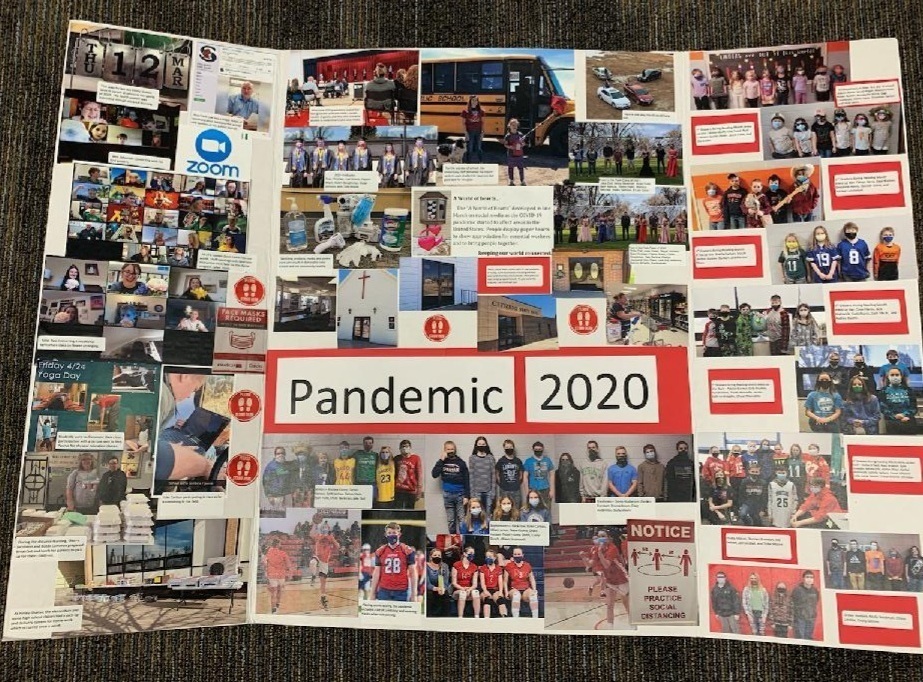 REMINDER!! Tues., June 8th--School Board Election at the Finley-Sharon School from 11:00 am to 7:00 pm. Please bring an ID.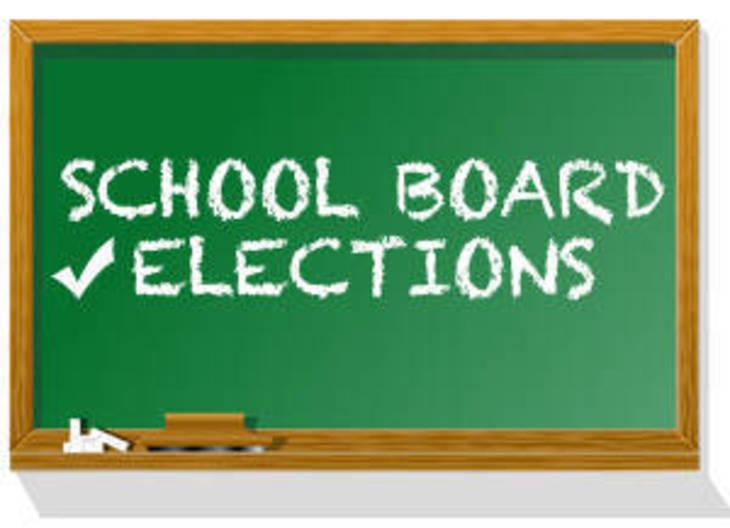 Until further notice, beginning Thurs., June 3rd, the F-S School gym & weight room will not be available due to resurfacing of the gym floor. Thank you for your understanding!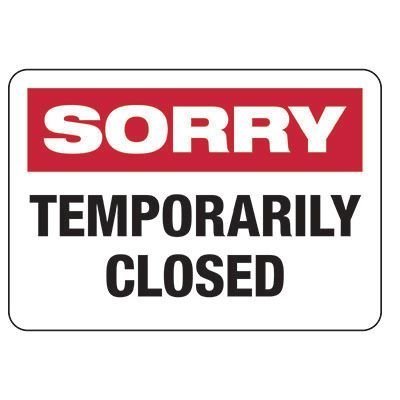 T-ball will start Tuesday, June 1st for ages 4-8! Sign up your kiddos by texting Molly Beckman at 701-270-1637. Practice times are 5-5:45pm every day!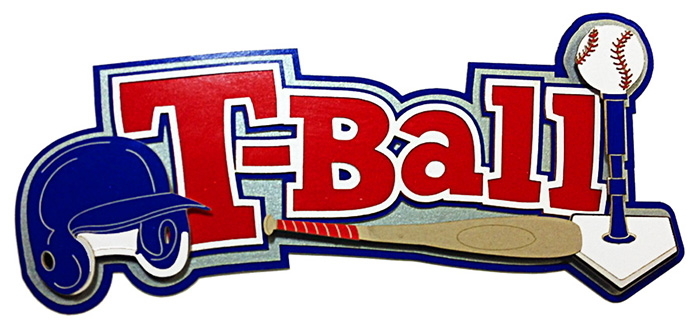 Congrats, Spartans, on a great season!!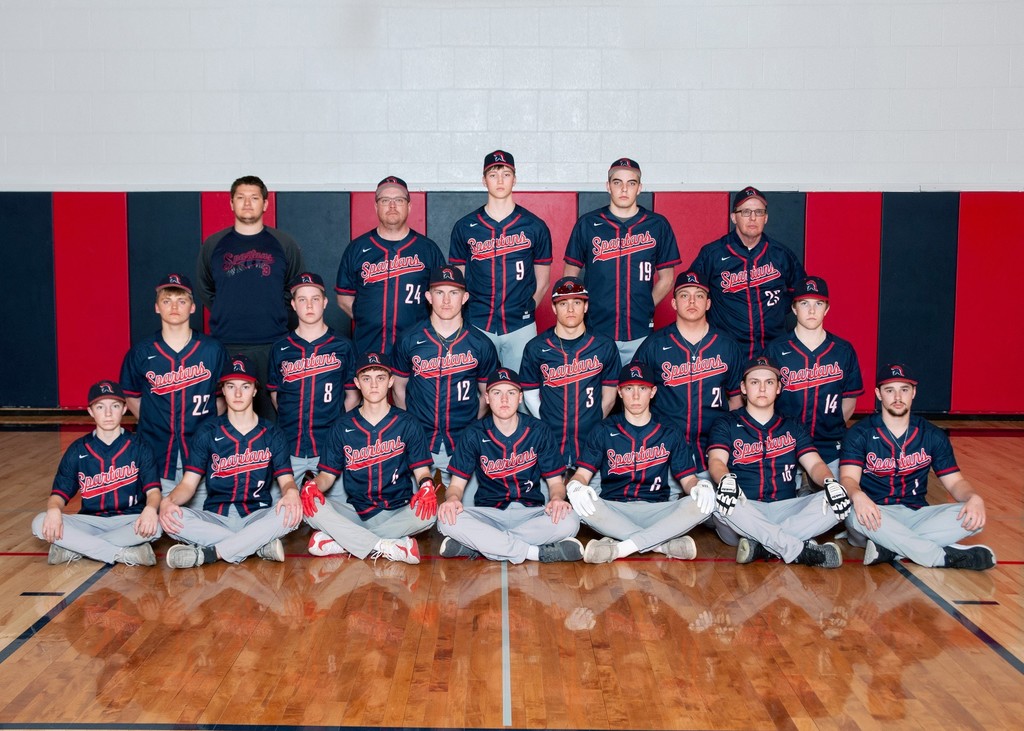 Sat., May 22nd: Regional Baseball @ Mayville State-FSHP vs HCV; leave F-S @ 10:00. (Game starts 25 min after the 10:30 game ends.) Games may be viewed at
www.yourliveevent.com
Let's go, Spartans!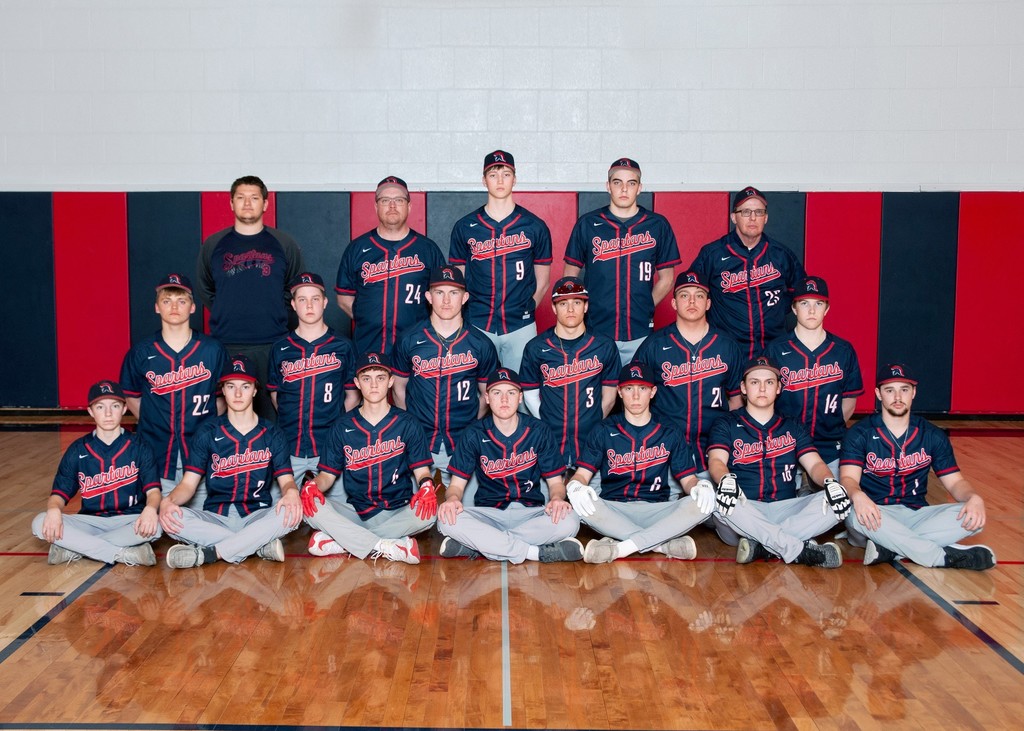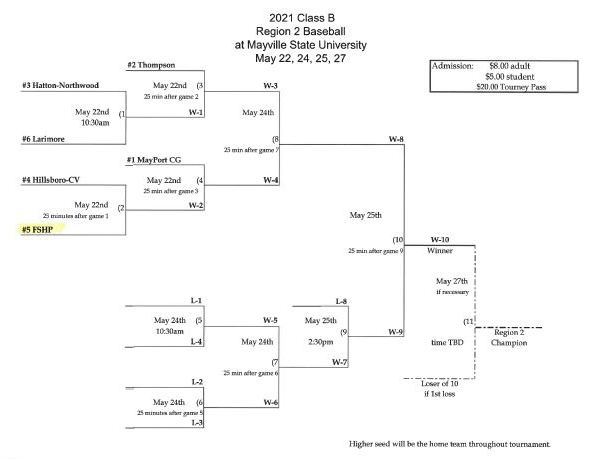 Fri., May 21st: Regional Track @ Hillsboro 2:00; leave F-S @ 12:00. Good Luck, Spartans!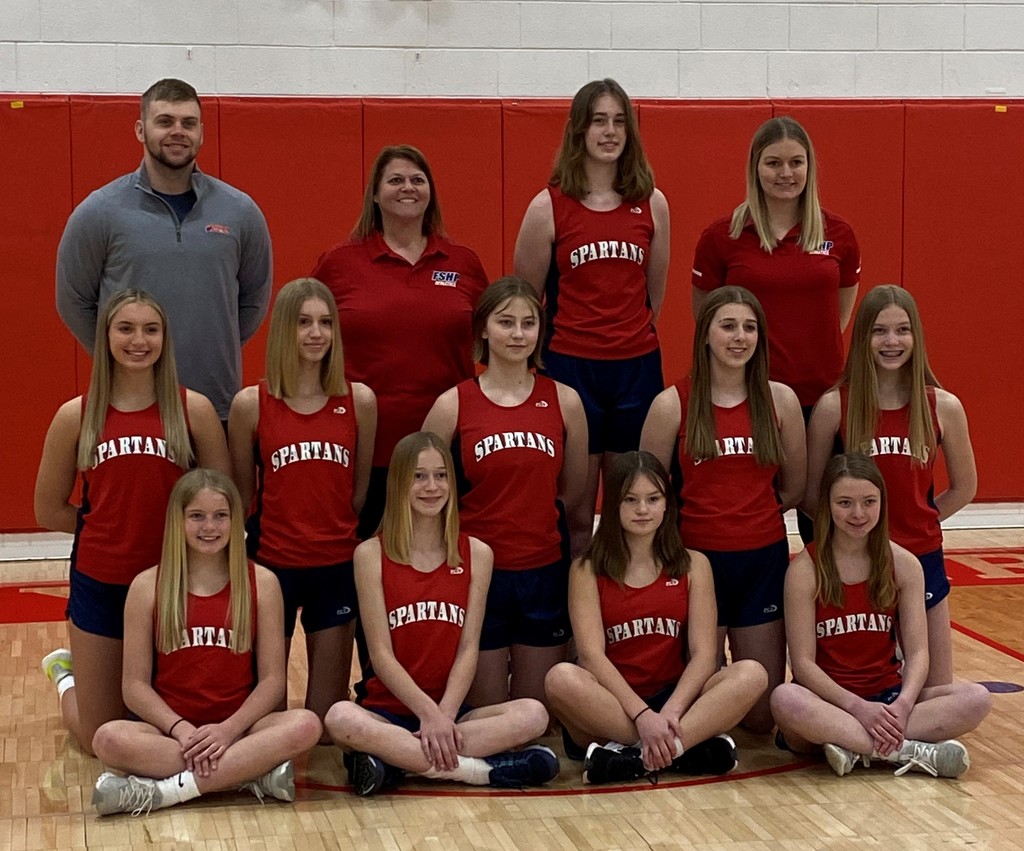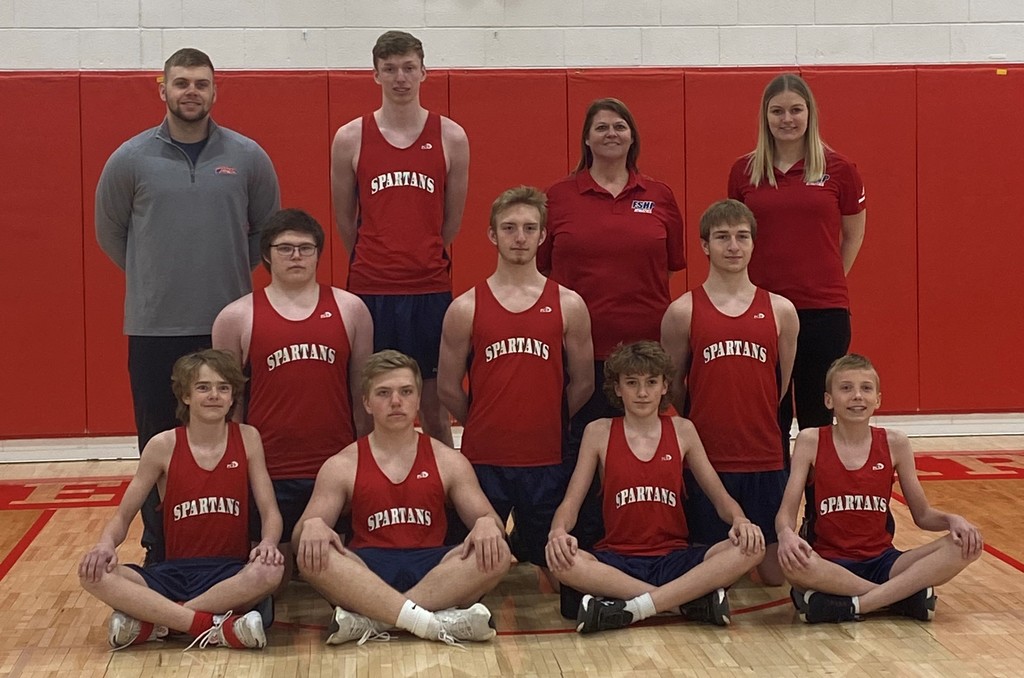 Congratulations, Class of 2021! Graduation will be held on Sun., May 23rd at 2:00 pm at Babinski Gymnasium. It is open to the public; masks are required. Finley-Sharon Graduates are Valedictorian-Beth Mehus, Darian Hanson, Salutatorian-Jake Doll, Ryan Tuite, Dalton Stein, Andrew Corey, Roselynn Anderson, & Molly Beckman. Best wishes in your future endeavors!