Finley-Sharon students wished the Patriot Varsity Volleyball Players "Good Luck" this morning with an autograph session and a cheer by the 1st graders! We wish you the BEST in the Championship game this afternoon, Patriots!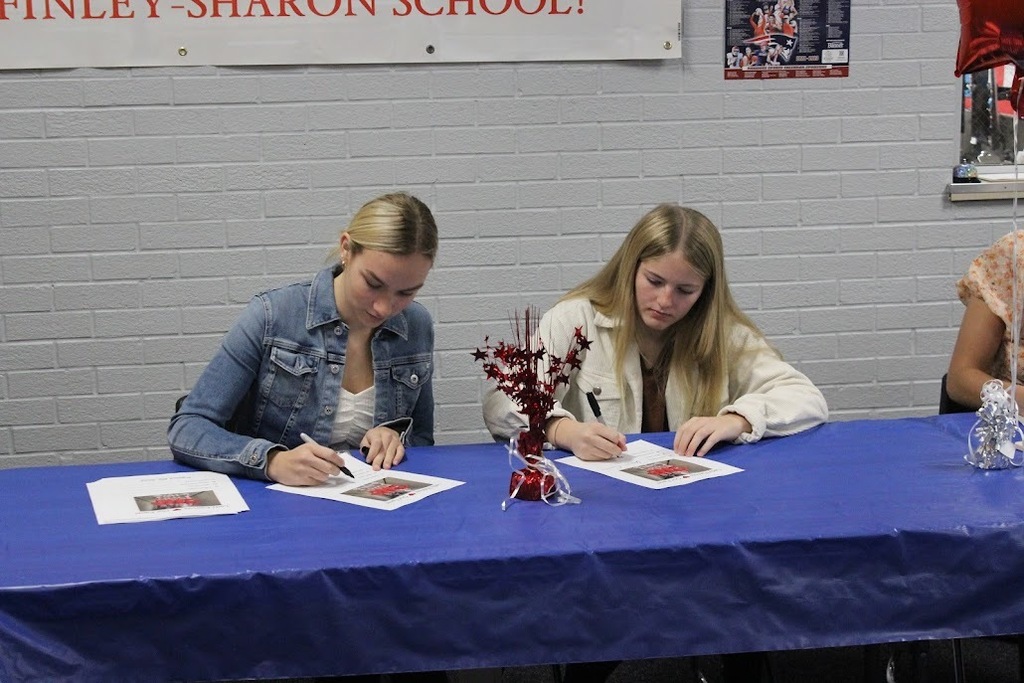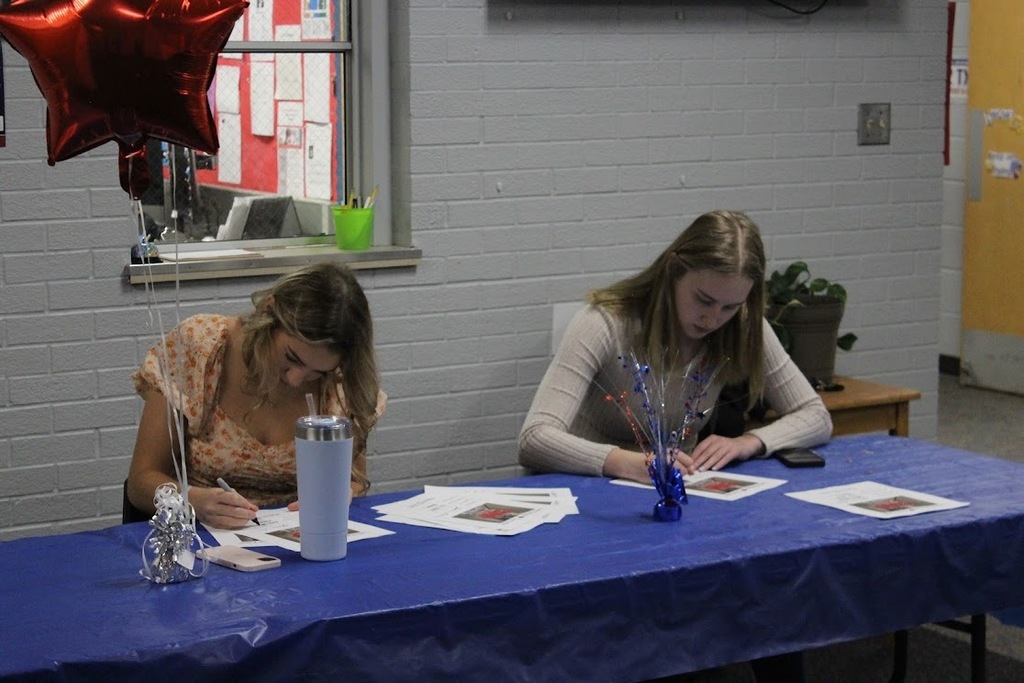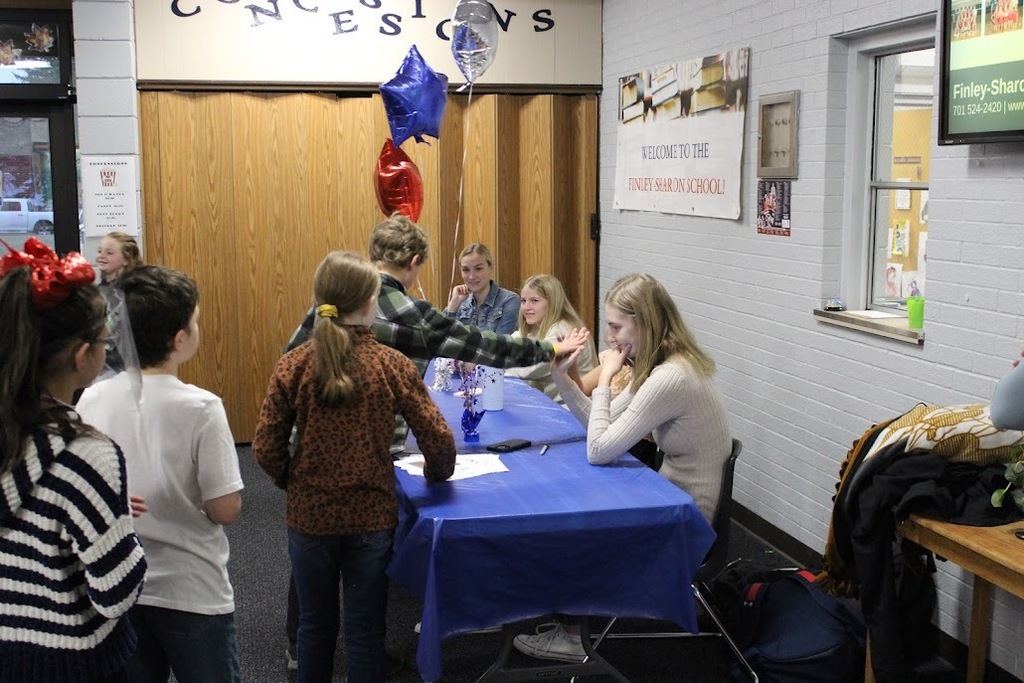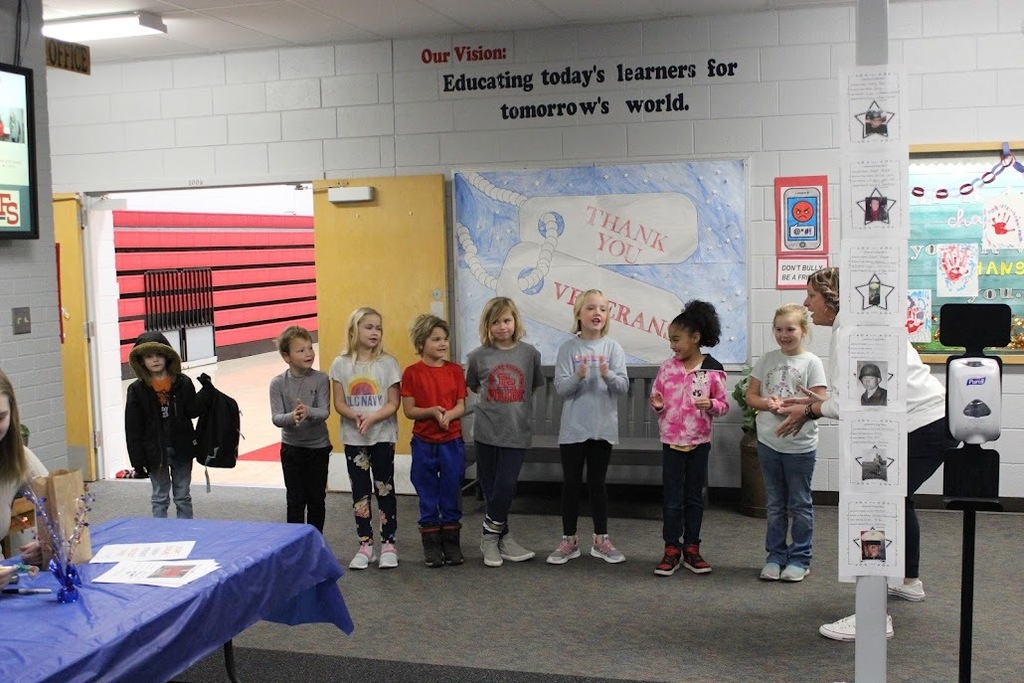 Region 2 Volleyball Tourney UPDATE-- Due to weather concerns, Thursday's matches have been moved to Wed., Nov. 9th. The 3rd place match will be played at 1:00pm...Championship match will be played 25 min. after the 3rd place match concludes.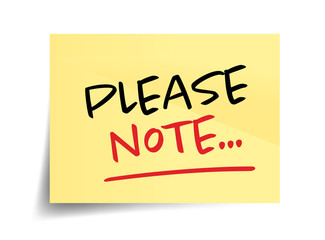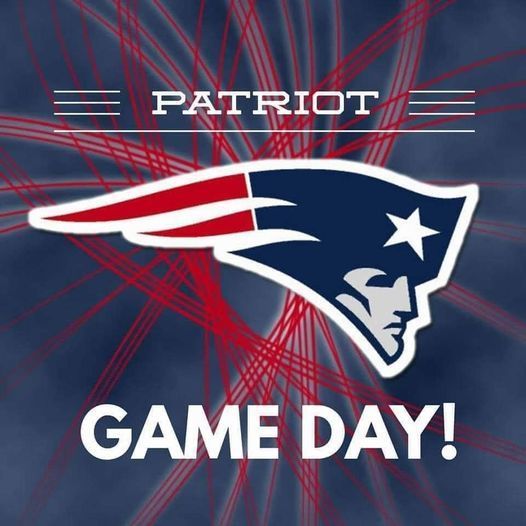 The 2021-2022 Yearbooks are HERE! They will be sent home today with students who pre-ordered last Fall. We do have extras...for sale for $40.00 each.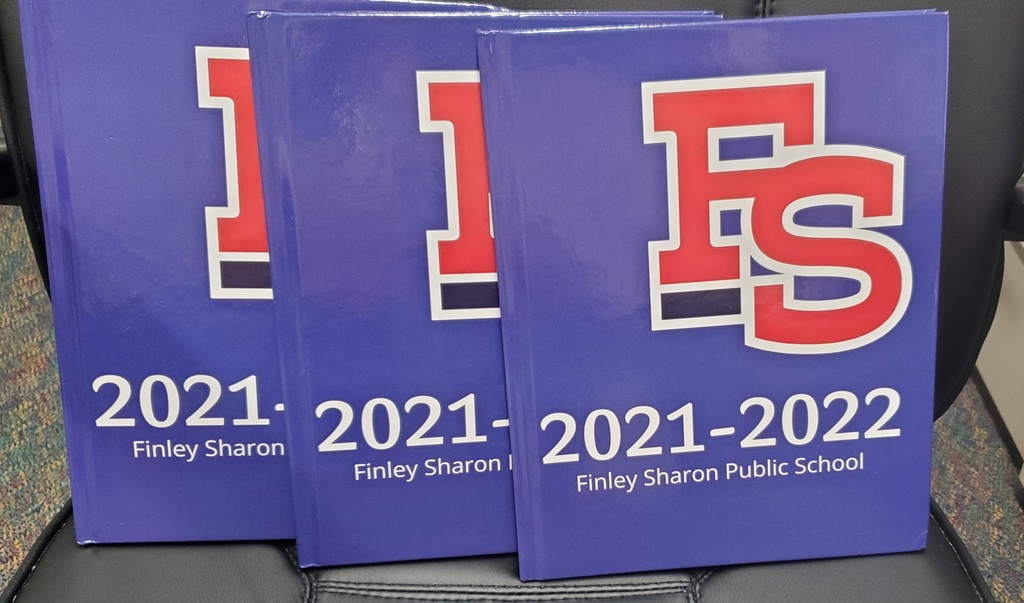 Reminder! Wed., Nov. 9th, we will dismiss at 1:30pm due to Teacher Inservices. Buses will run shortly after dismissal; there is no Afterschool Club on Wednesday.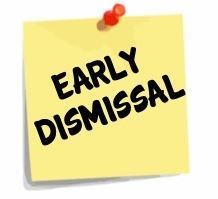 Congrats to Xyler Carlson who signed with Mayville State Football this morning! We will be cheering for Comet #10 next year!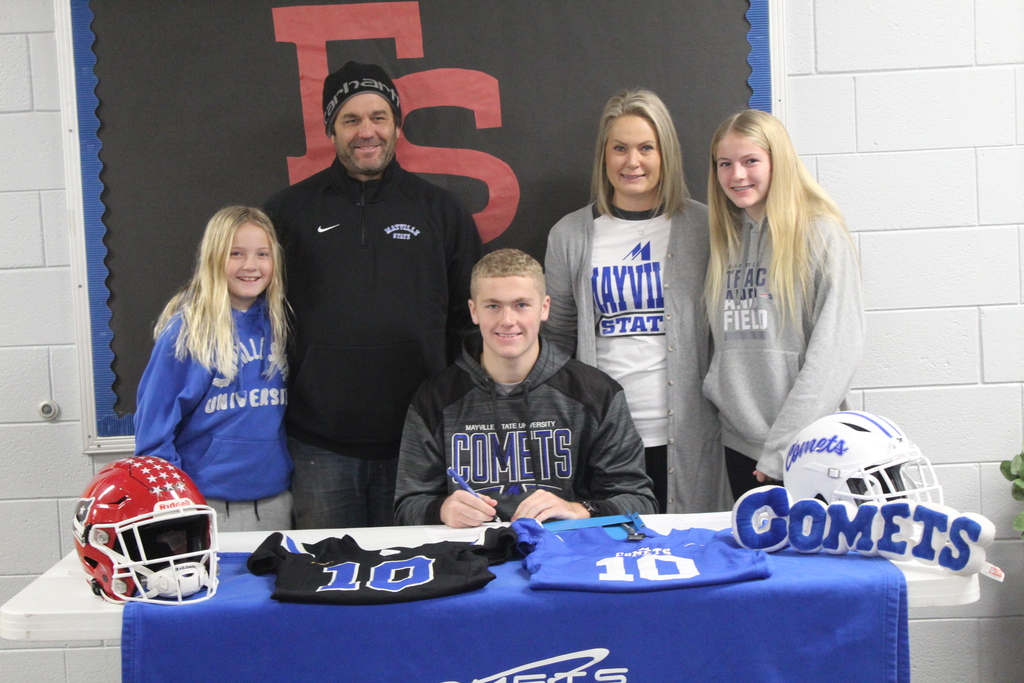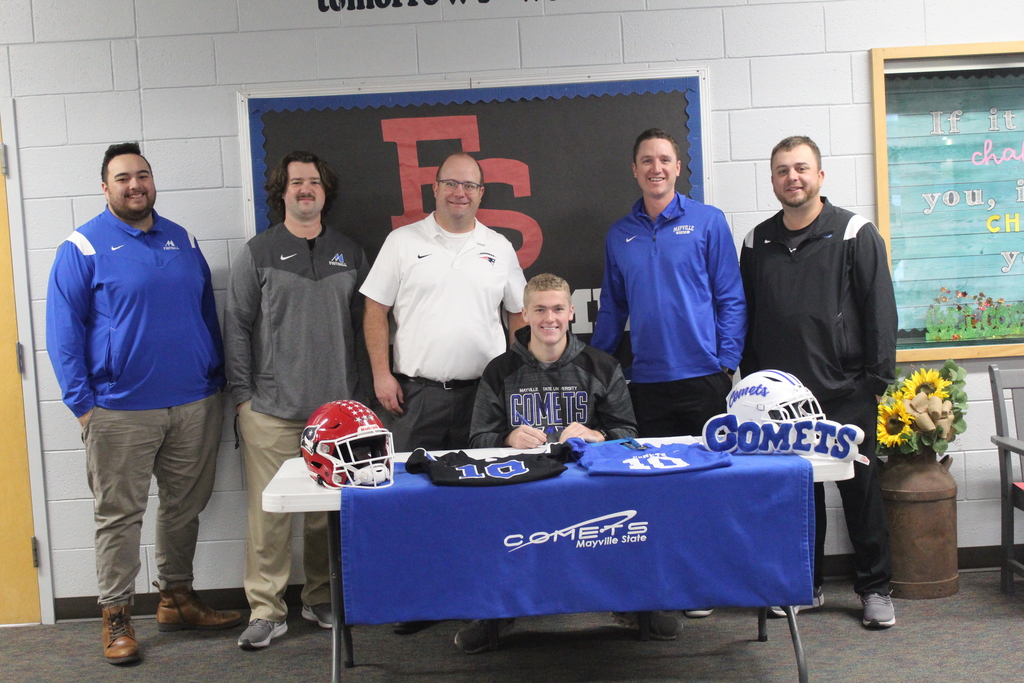 It's day 2 of the Region 2 Tourney! Good luck to our Patriots! Tues., Nov. 8th: Patriots vs Cavalier - approximately 7:00pm at Park River HS Watch on
https://yourliveevent.com/
or listen on 105.5 FM. Good luck, girls!

Bills for Lunch & Afterschool Club have been sent with students today. Thank you for keeping your accounts current!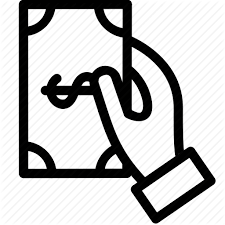 It's Region 2 Tourney time! Good luck to our Patriots! Mon., Nov. 7th: Patriots vs HCV - approximately 6:00pm at Park River HS Watch on
https://yourliveevent.com/
or listen on 105.5 FM. Good luck, girls!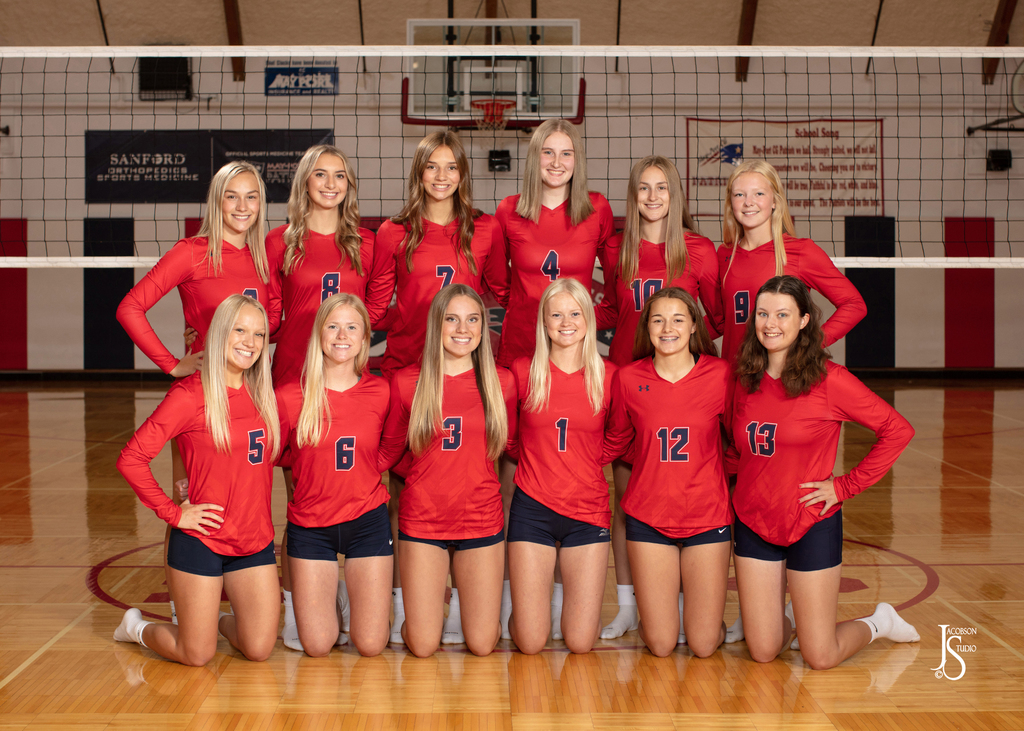 Congratulations to our Quarter 1 Honor Roll Students!

Mayville State Child Development Programs Head Start & Child Care info. is here!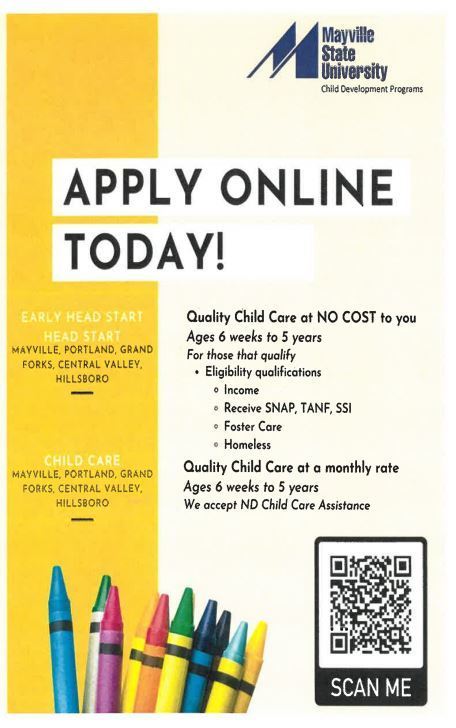 Mon., Oct. 31st: C/JV/V VB @ Hillsboro 4:45/6:00/7:15pm. Good luck, girls!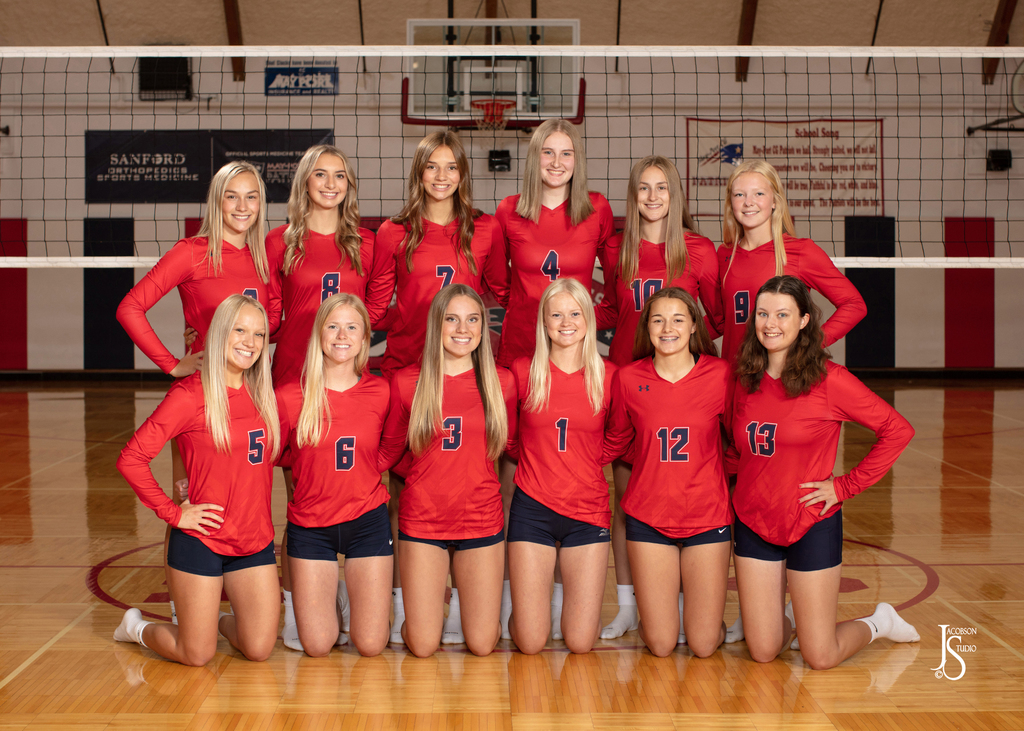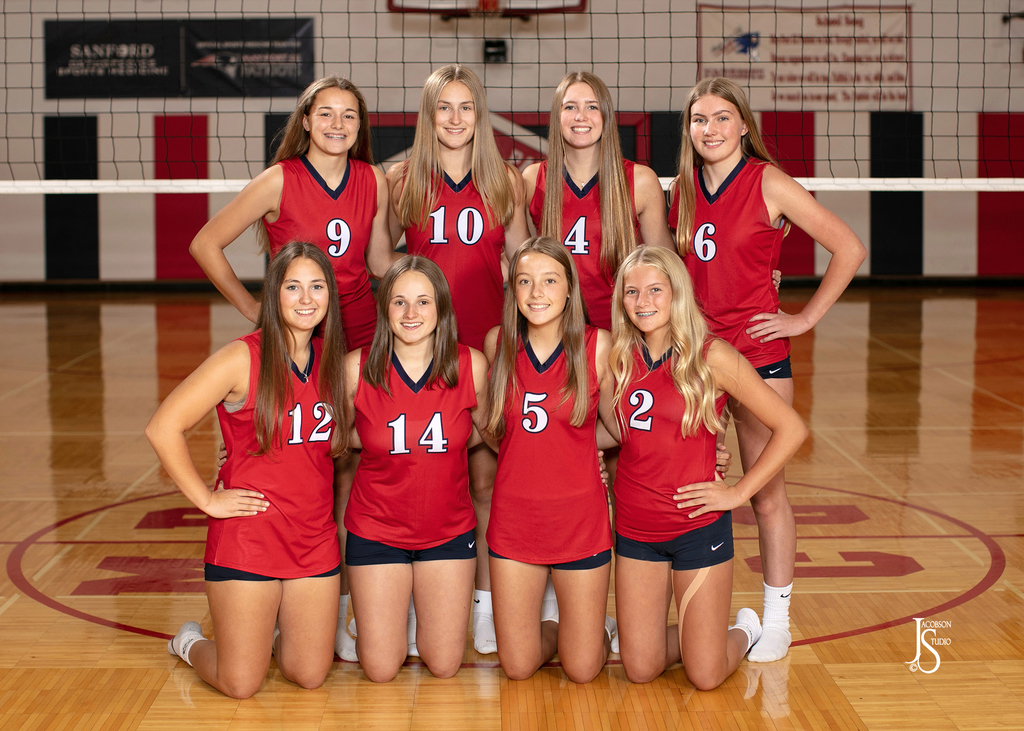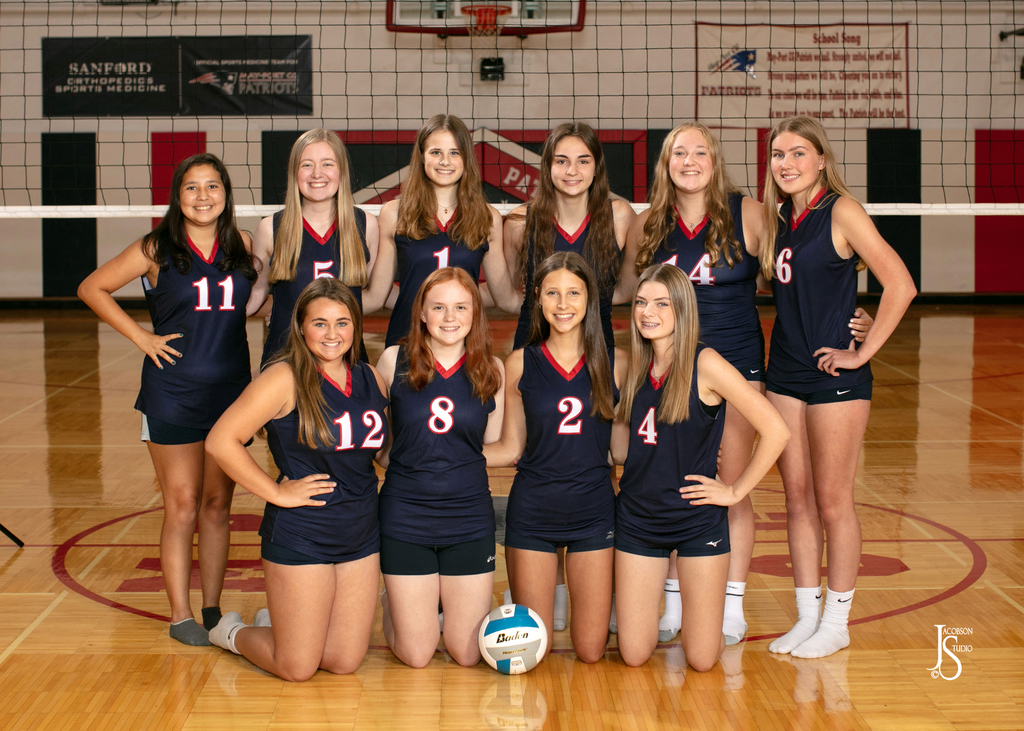 Attention Girls in Grades 7-12! Moms & dads, too!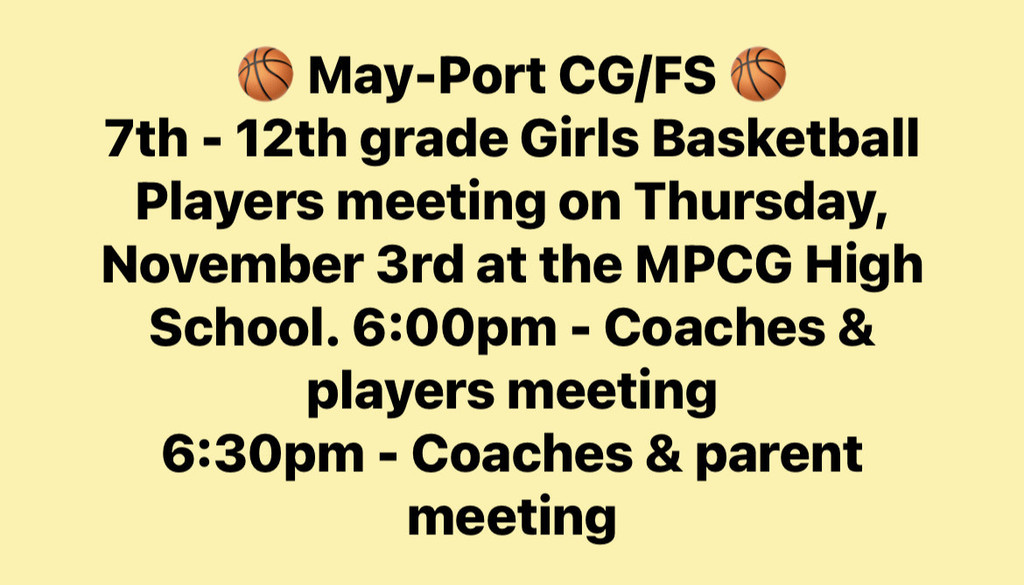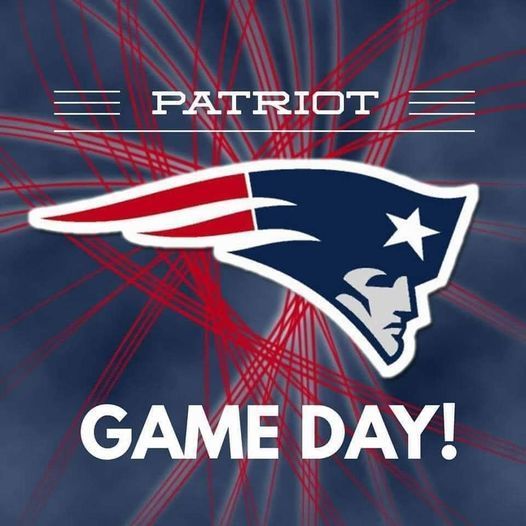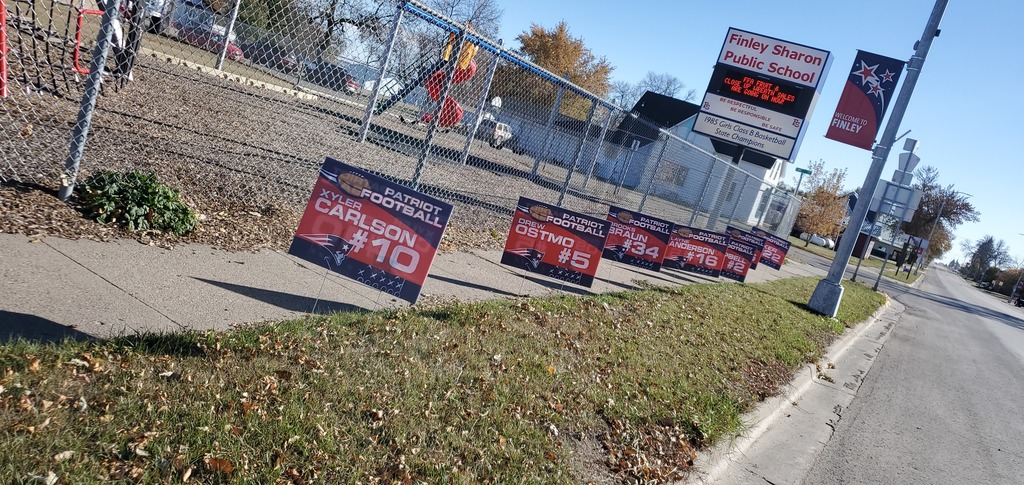 Finley-Sharon Sophomores attended the Northern Valley Career Expo at the Alerus Center in Grand Forks on Wed., Oct. 26th. Each student attended two sessions that interested them and visited many exhibits. The event, which hosted approximately 1,800 high school sophomores from northeast ND and northwest MN, and 70 exhibitors, was conceived following a 2010 study by local economic development agencies, examining workforce participation in the Red River Valley. This is an annual event that the students enjoy attending!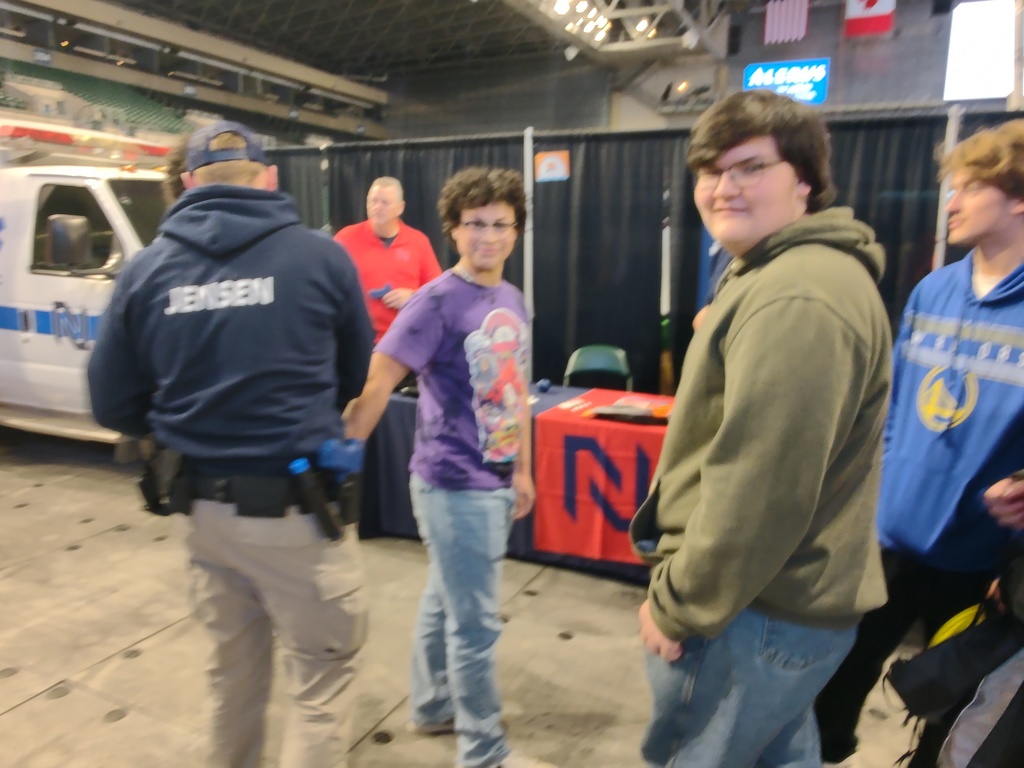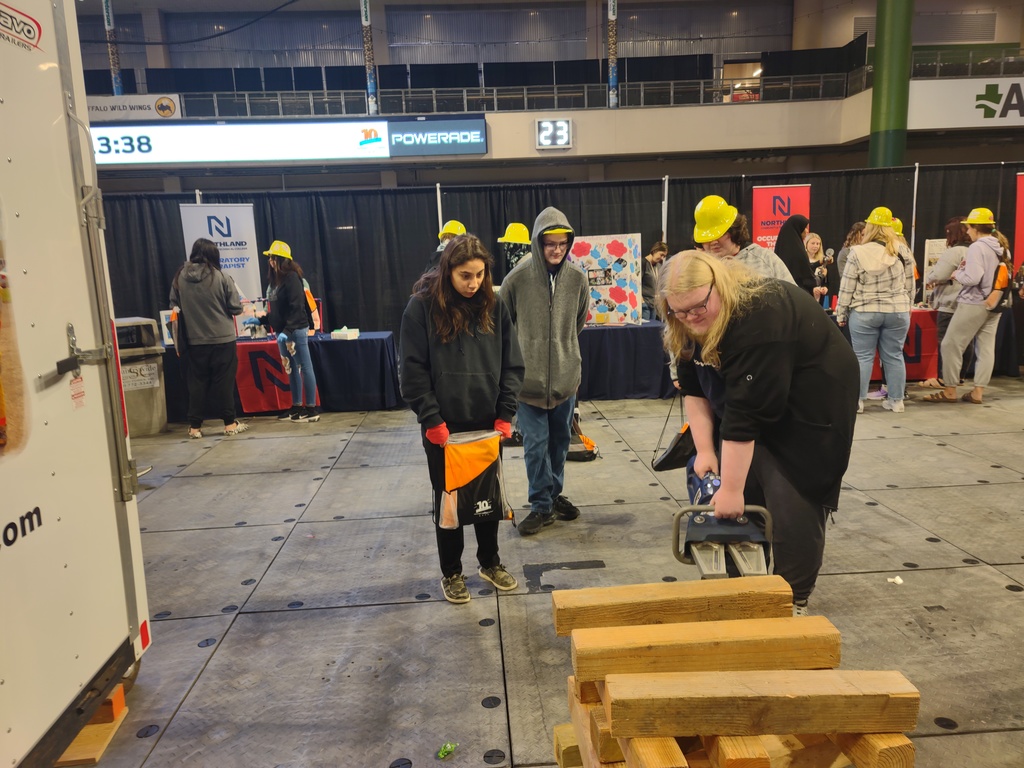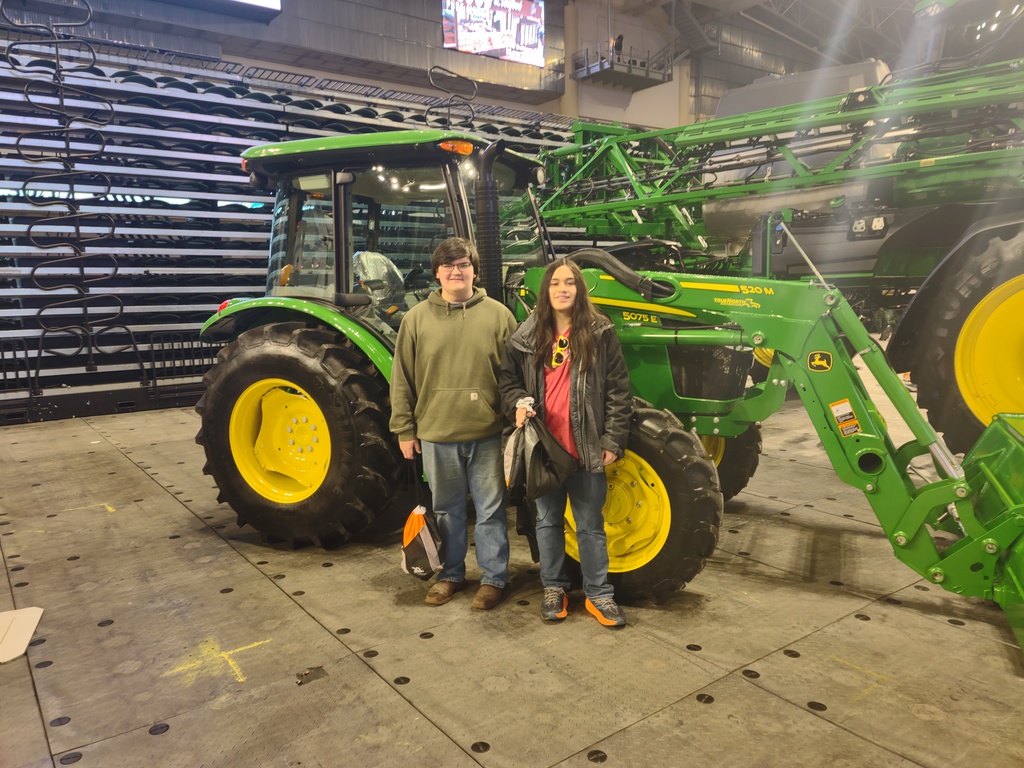 Thurs., Oct. 27th: C/JV/V VB matches at Casselton 4:45/6:00/7:15pm Good luck, Patriots! Watch on
www.yourliveevent.com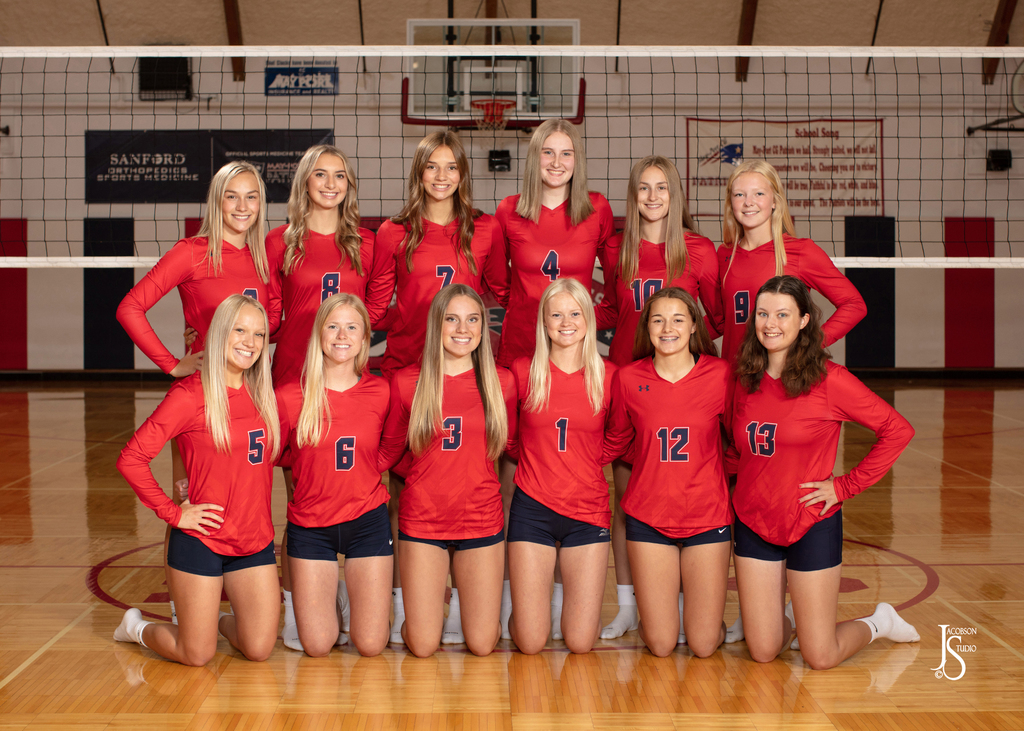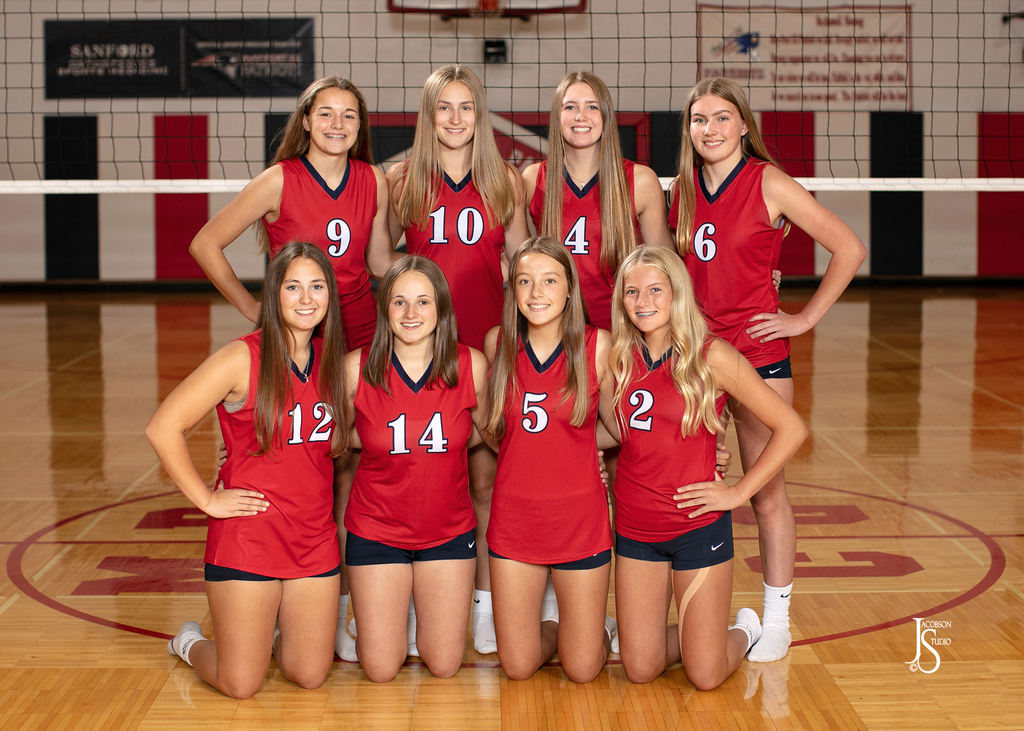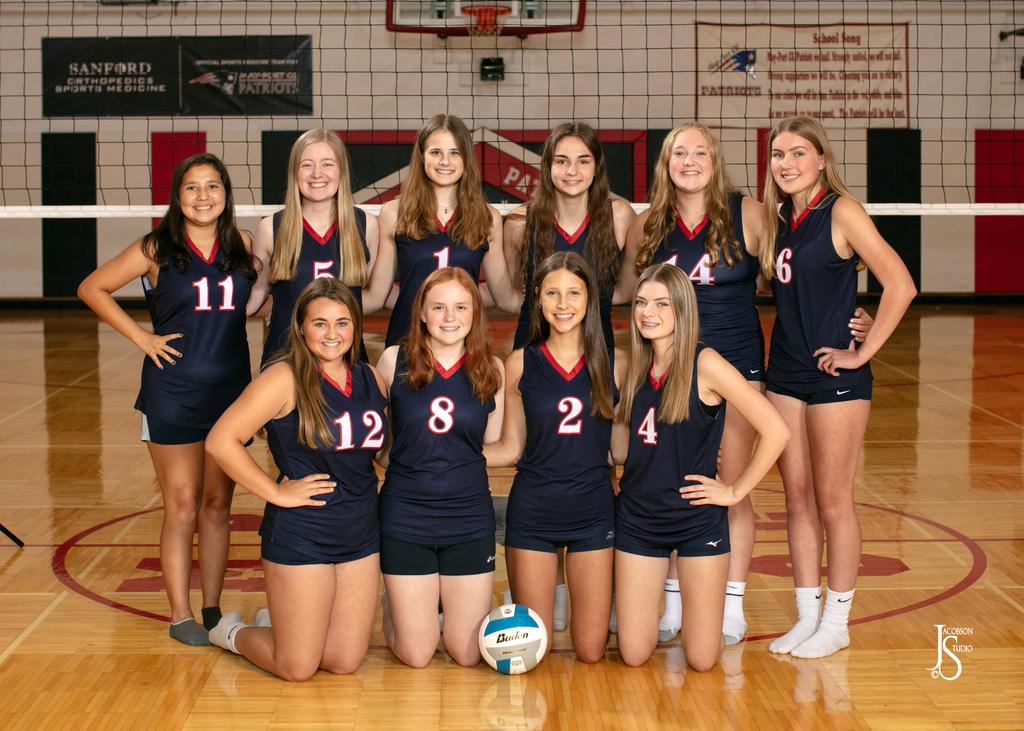 Congratulations to our 1st Quarter Teacher of the Quarter: Mr. Gustin makes learning fun, respects the students, has fun projects for assignments, is knowledgeable and helpful. This is his 3rd year at Finley-Sharon…congratulations, Mr. Gustin! Student Body President, Jillian Larson, presented him with his award.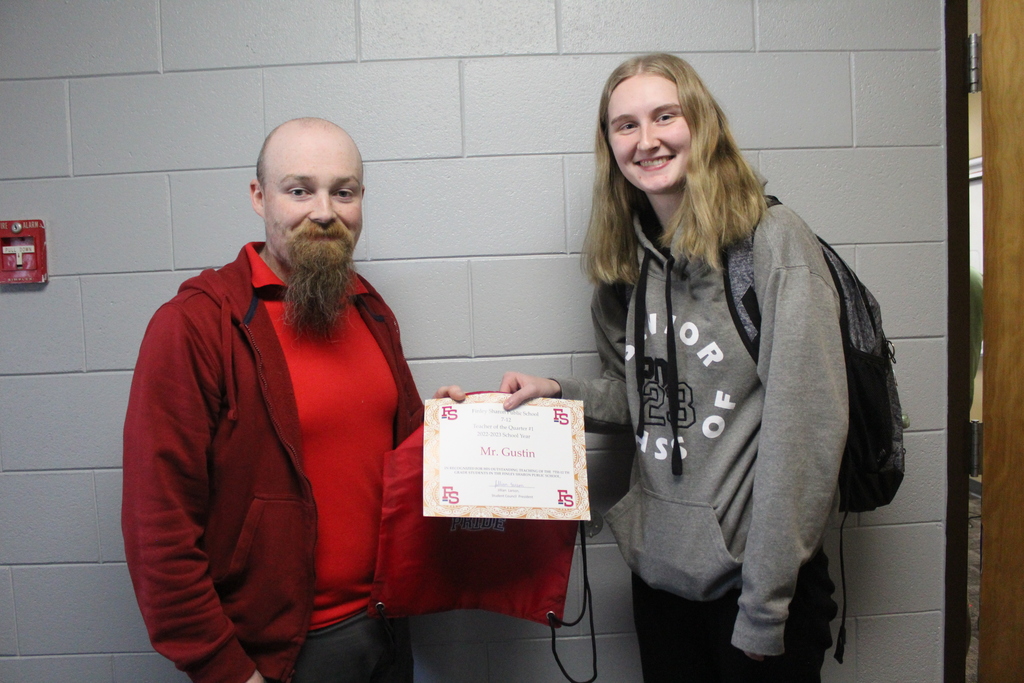 There's always something great happening in Mr. Jacobson's Kindergarten Room!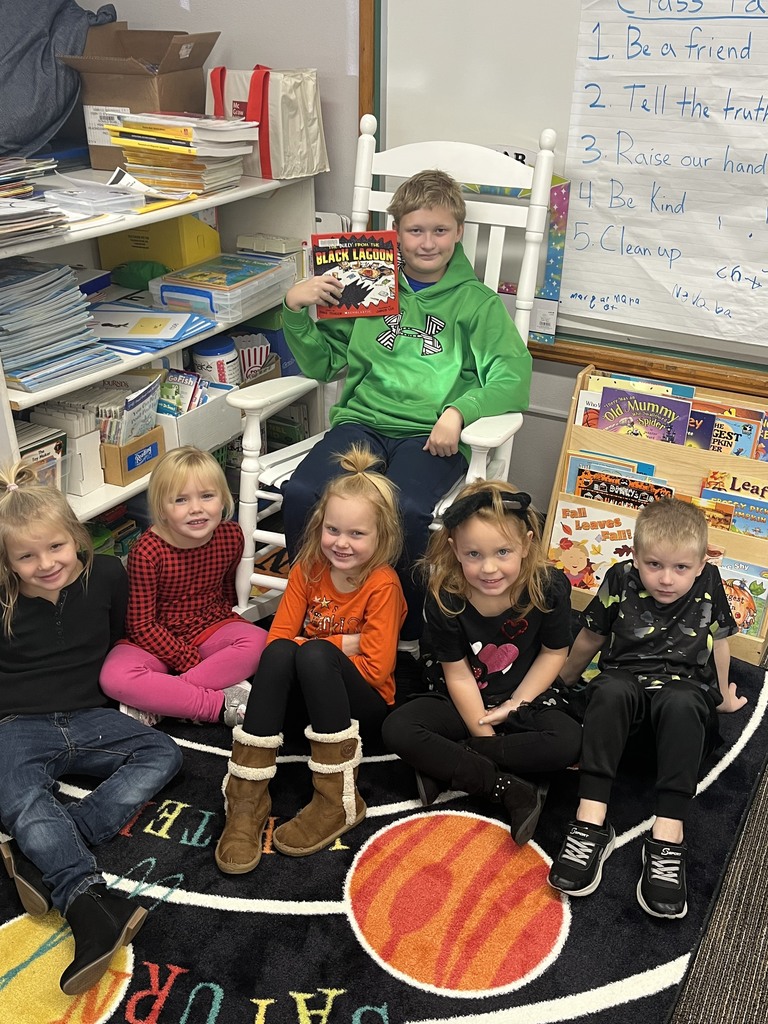 Congratulations to our Students of the Quarter! Students are nominated by teachers, based on a variety of criteria, including class participation, leadership qualities, attitude, cooperativeness, & helpfulness. Our Quarter 1 winners are... Grades 7-9: Kiaza Carlson and Tristan Bremer Grades 10-12: Tyler Moore and Emmy Hasbargen Thank you, Bravera Bank of Finley, for sponsoring their awards!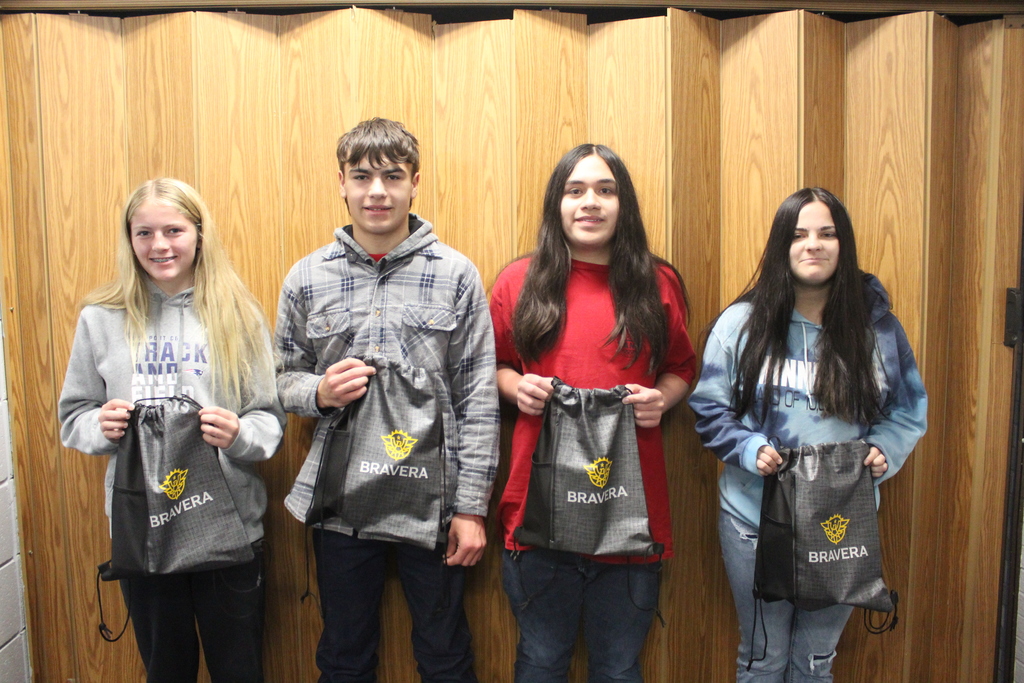 Mon., Oct. 24th: C/JV/V VB @ Thompson 5:00/6:00/7:15pm. Good luck, Patriots! Watch on
www.yourliveevent.com
or listen on KMAV 105.5 FM. Let's go, girls!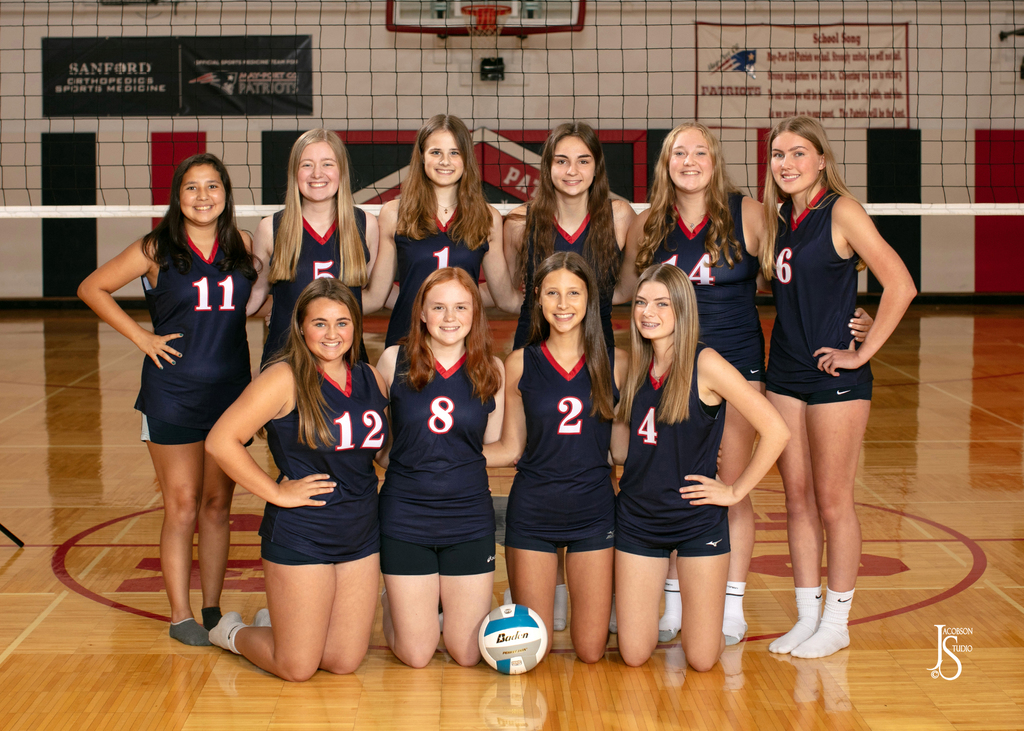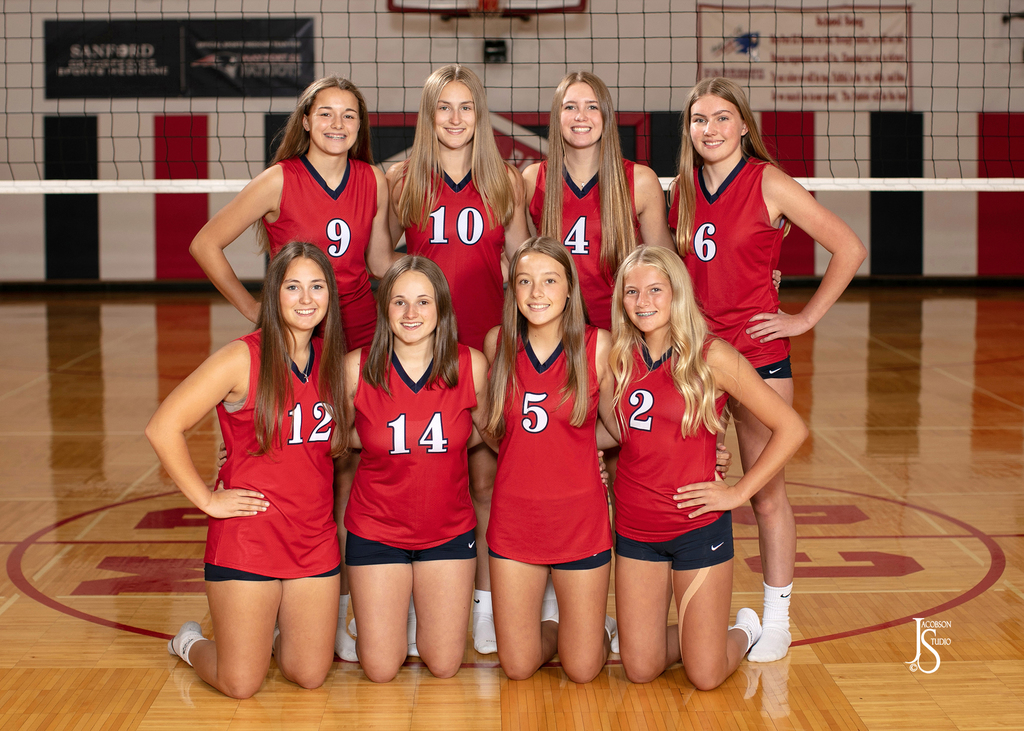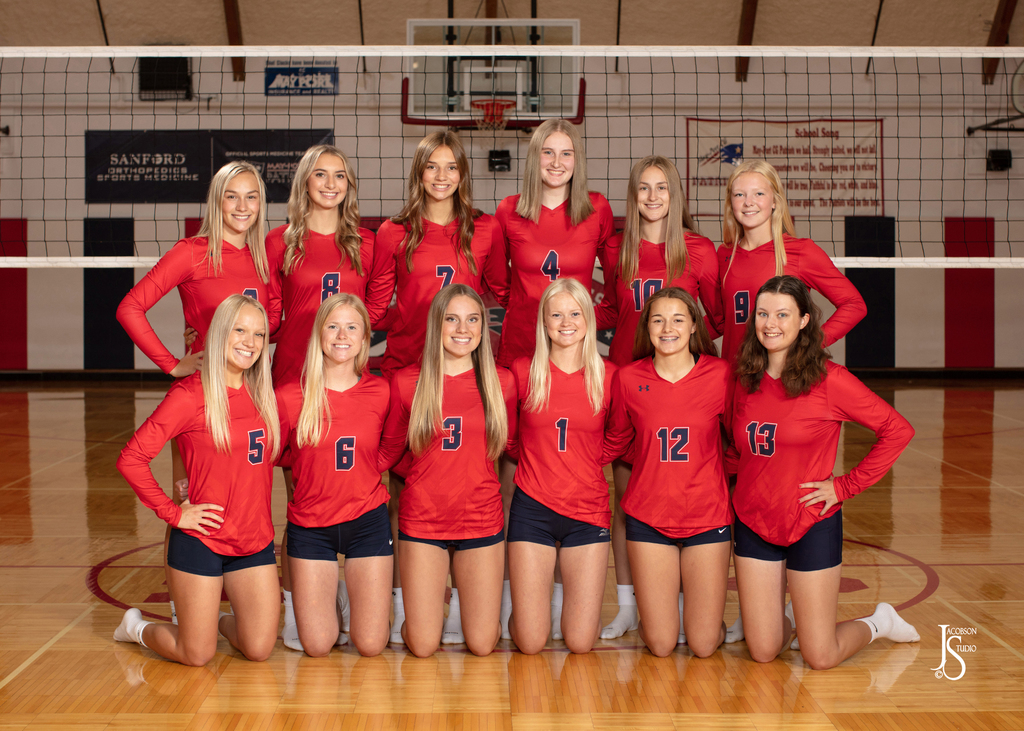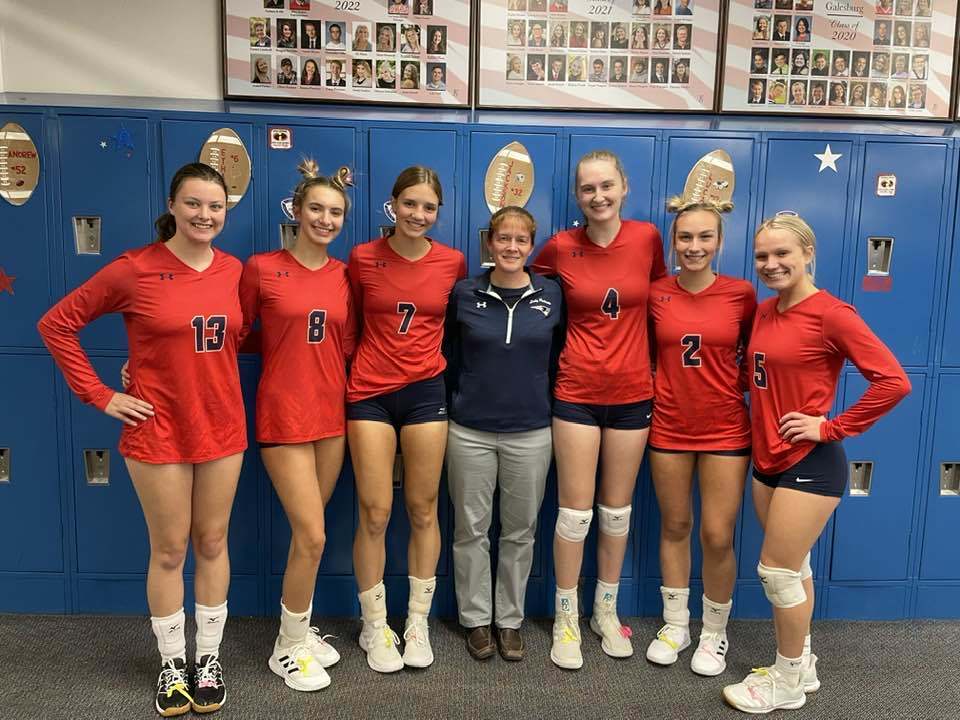 Congrats to Kiaza Carlson & all of the Patriot runners who competed at State Cross Country last Friday in Jamestown. Kiaza finished 61st out of 261 runners. Congrats on a great season!